As you know, many natural stones have scientifically proven therapeutic effects. Minerals can relieve pain, tension or have a warming effect on our body. This is why stones have been used as talismans and amulets since ancient times. But the scientific justification for this popularity is relatively recent.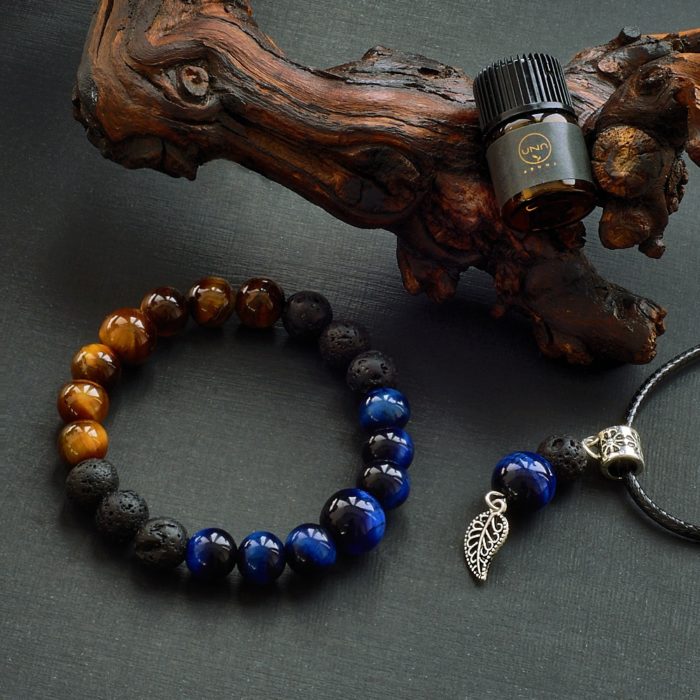 Perhaps this fact can explain the huge popularity of jewelry made of natural stones today. When I read your appreciative feedback, I see genuine joy and gratitude. After all, many associated the purchase of jewelry with their goals and dreams.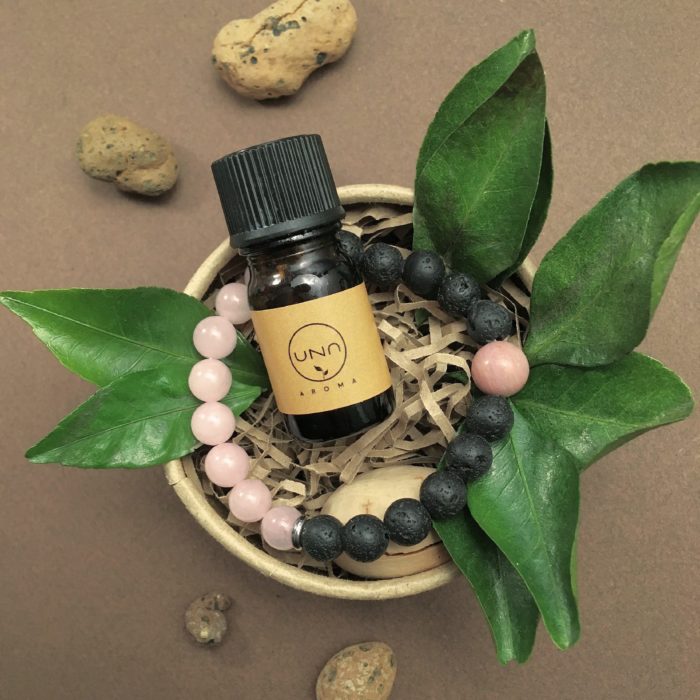 Natural stones, especially volcanic lava, have another amazing property. They absorb fragrances and essential oils beautifully. This means that your bracelet can also be fragrant!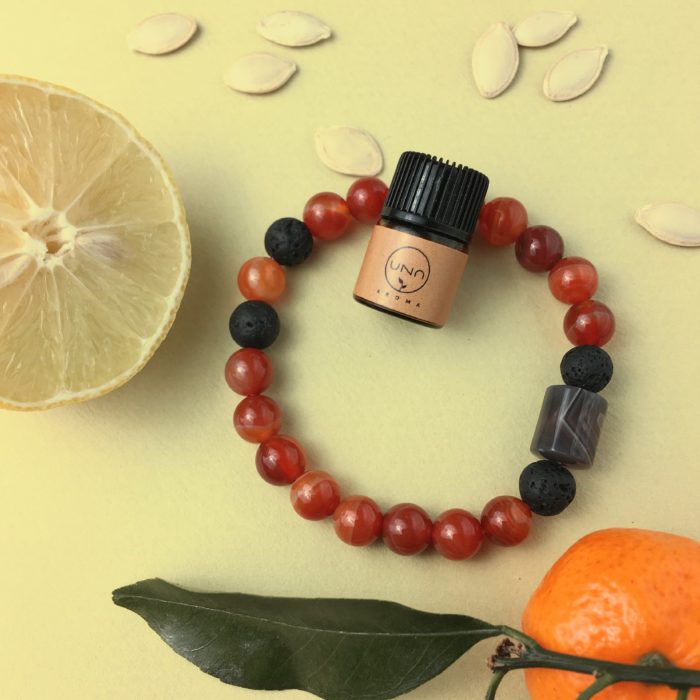 Based on various recipes from essential oils, you can create aroma motivators that correct your emotional state and, of course, those around you.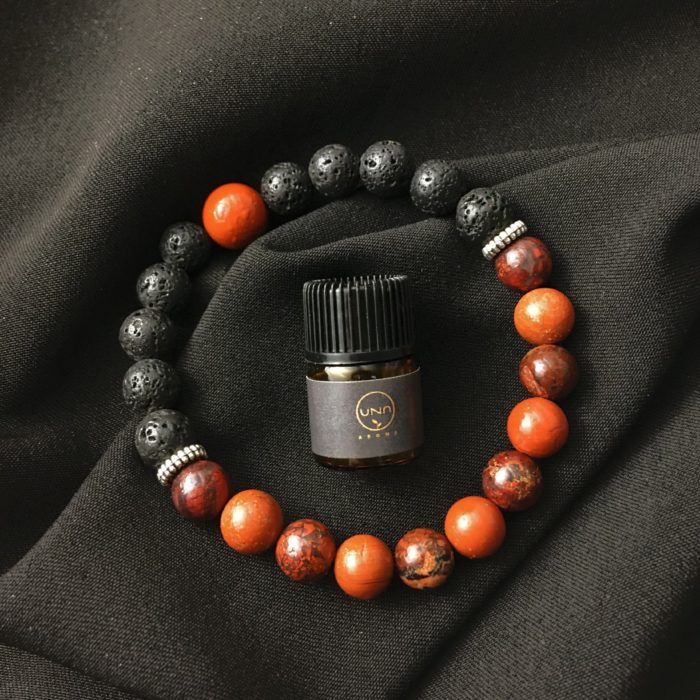 Knowing your needs and objectives, you can choose a fragrance that helps you concentrate or relax, as well as make the necessary impression. Yes, yes, there are recipes for negotiation! A barely perceptible scent can increase the degree of trust and sympathy for you! All essential oils without exception work as natural aphrodisiacs.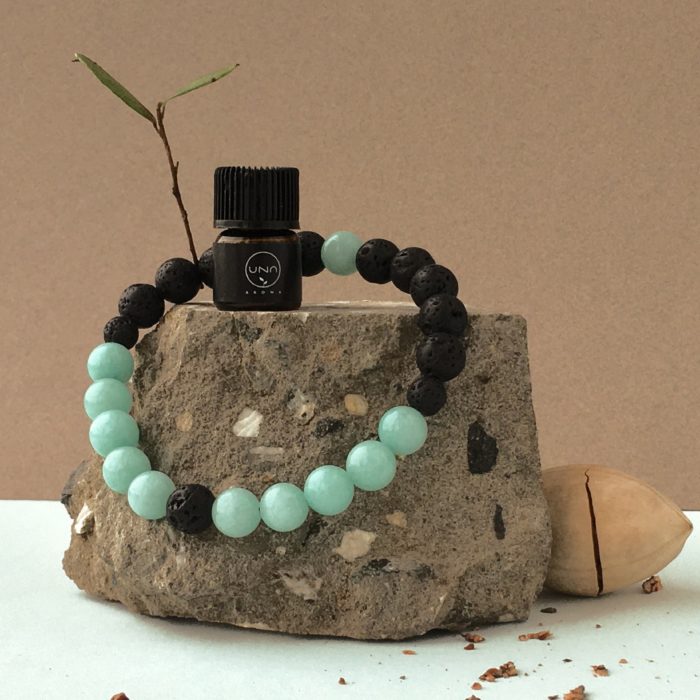 Aromatherapy has long been known to mankind. Essential oils were used for treatment in ancient China, Egypt and Tibet. Today this therapy is very much in demand in Japan, the United States and Europe. For example, a Japanese railroad company uses fragrances in its cars to help passengers relax. Huge sums of money are invested in research on the mechanism of essential oils.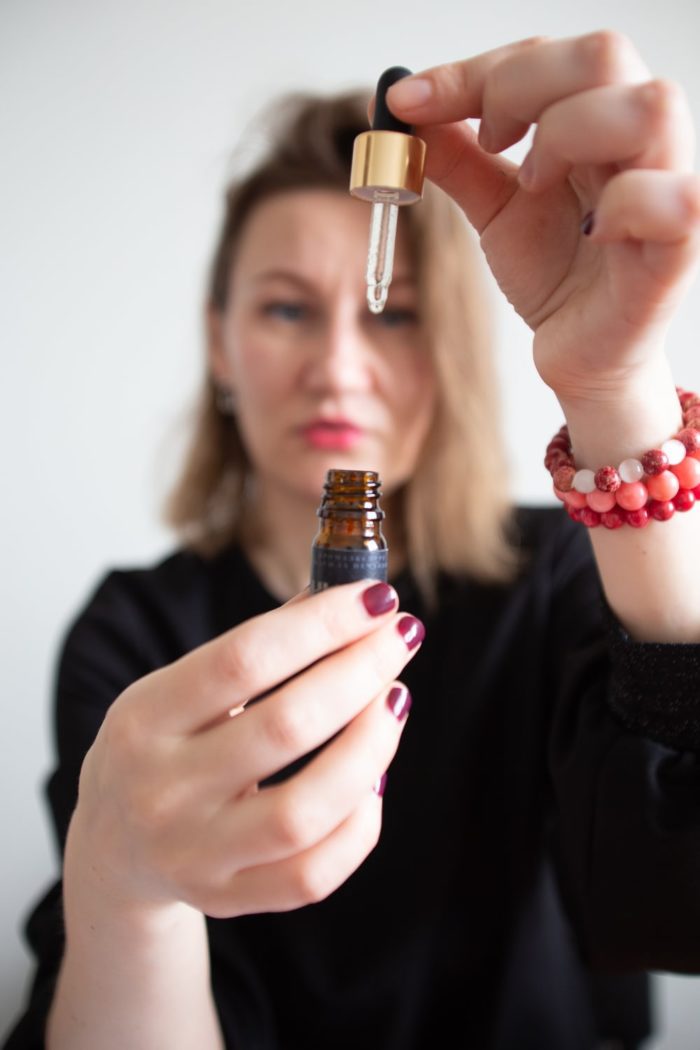 Nadezhda Nechanova is an aroma expert, an expert on the fragrances of natural essential oils.
She graduated from the International Institute of Professional Aromatherapy Iris,
She studied under the French aromatherapist Ingrid Ghesquière,
She studied with the Israeli aromatherapist Elizabeth Ocheredko.
The company UNA together with Nadezhda Nechanova released a special series of "UNA-aroma. It includes 6 sets of the bracelet and a bottle of essential oil:
"Passion,
"Yin – Yang,
"Optimism,
"Abundance,
"The Power of Life,
"Self-Assessment.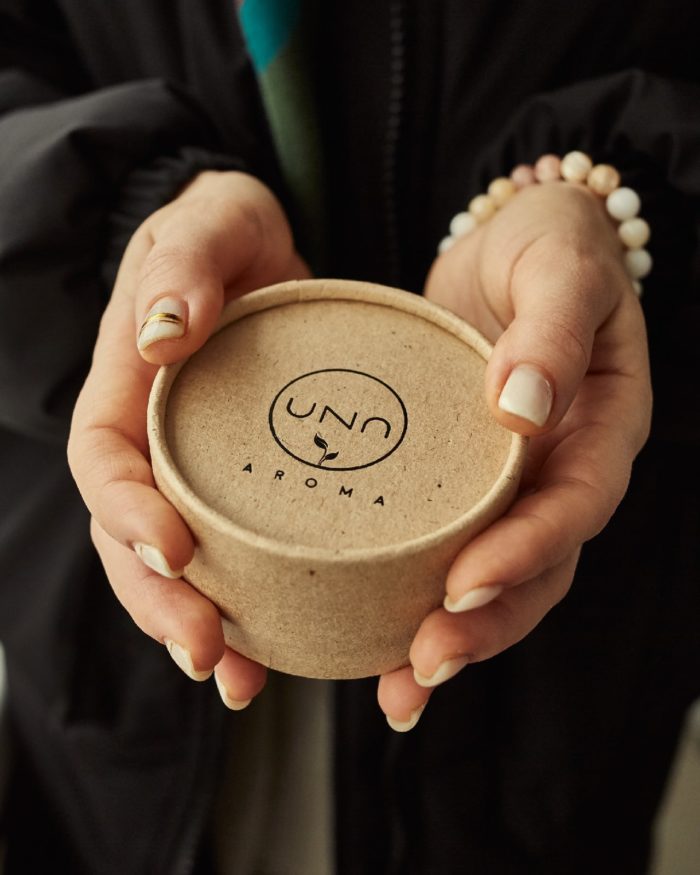 All jewelry is made from natural stones individually to your measurements.
Branded 1 year warranty (return/exchange).
Contact us on WhatsApp, Viber, Telegram by phone number +79229338888, we will make a selection of stones for you with a photo / video, talk in detail about their properties and together we will create a unique design of your product.