Today we will tell you about one of the most ancient stones known to mankind: carnelian. You will enjoy wearing this mineral even more when you know its history, useful properties and how to distinguish it from fakes.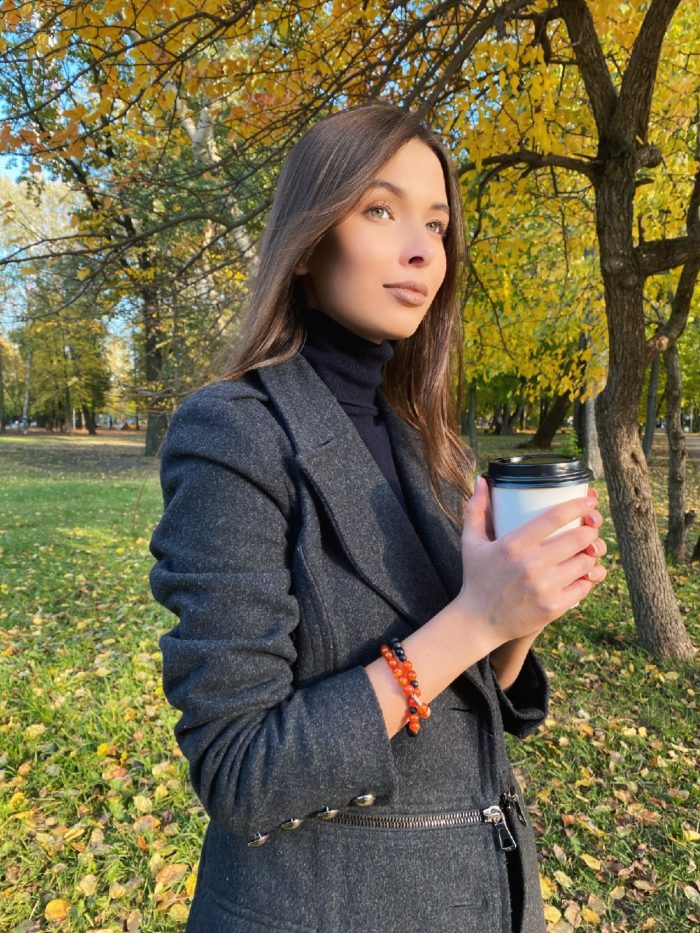 Carnelian is one of the most popular and valuable minerals. This translucent gem with rich red tones is a variety of agate. Russian people associate carnelian with the heart, as its shades resemble both blood and fire. That is why the name literally means "face of the heart.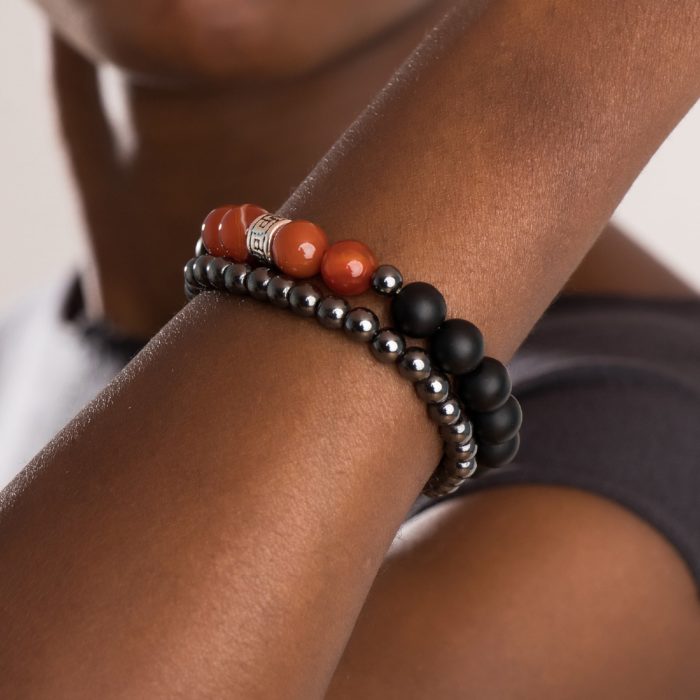 Numerous ornaments of carnelian were first found in the ancient city of Ur, which existed about 40 centuries BC. In particular, many of the finds belonged to Queen Shubad.
Of course, we're only talking about jewelry. Prehistoric men used carnelian to create tools even in the Paleolithic and Neolithic era.
Carnelian was very popular in ancient Greece, Mesopotamia, the Middle East and ancient Russia, where it was valued along with pearls and diamonds!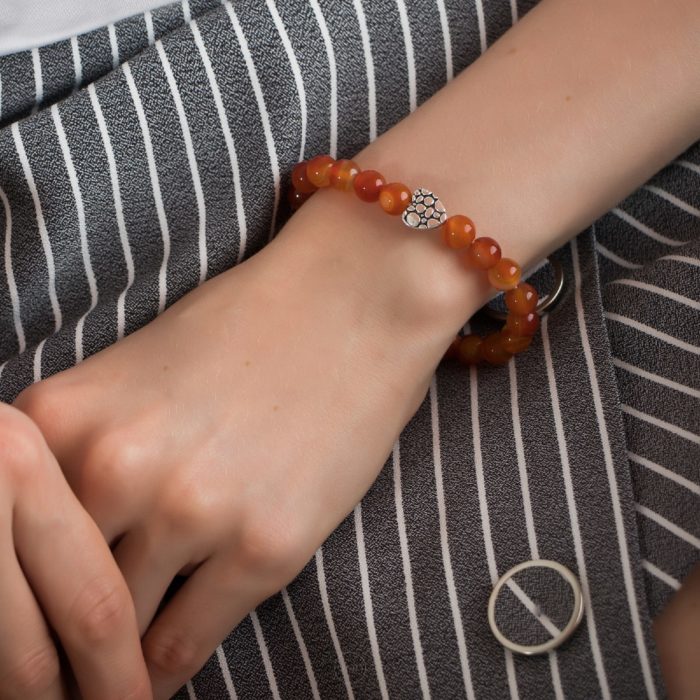 The most famous carnelian jewelry
Queen Cleopatra had a jug and pendants.
Pharaoh Tutankhamun owned heart-shaped pendants.
The commander Tamerlane had a belt buckle decorated with carnelian.
Byron had a talisman – a ring with carnelian obtained from a gypsy woman.
The Prophet Muhammad had a talisman ring. He believed that carnelian exorcised poverty.
The last Hetman of Ukraine Cyril Razumovsky had a seal of carnelian.
Pushkin was given a gold ring by E. K. Vorontsova before his exile. In 1917 this beautiful piece of jewelry was irrevocably stolen from the Alexander Lyceum Museum.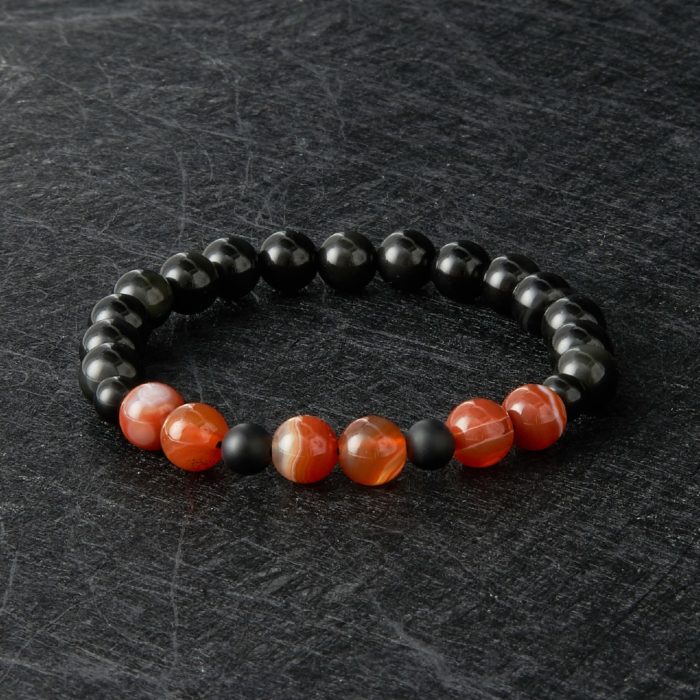 Useful properties of carnelian
Let's say at once that carnelian is scientifically recognized as a healing stone. There is even a special direction in medicine – cornelian therapy. Scientists believe that the mineral has beneficial properties due to its low radioactivity, which in practice promotes tissue regeneration and restoration of metabolic processes.
However, they evaluated the healing properties of the ancient times:
In Egypt, carnelian was used as a restorative after illness.
In Europe, it was ground into a powder and mixed with wine to treat arrhythmias, hypertension, and improve circulation.
In the ancient East, it was used to treat impotence and infertility, and women put it in their mouths to facilitate childbirth.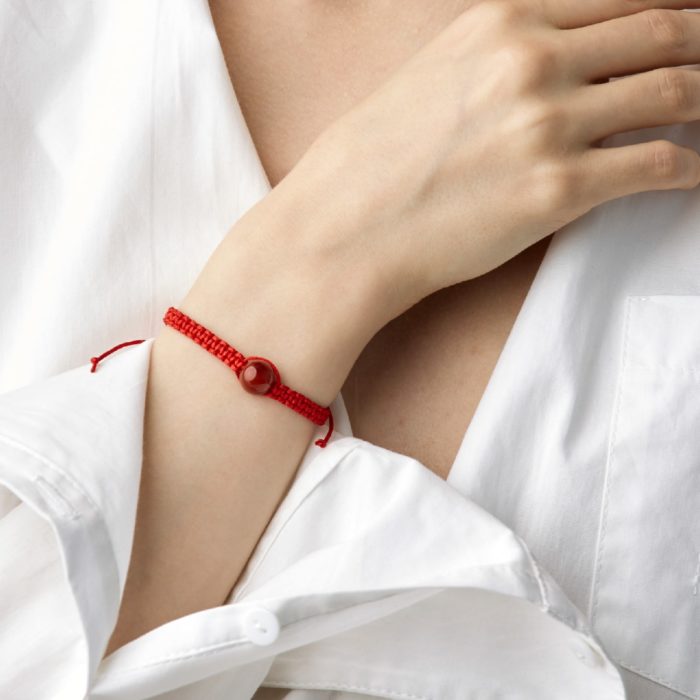 How can I tell the difference between a fake and a fake?
Nowadays, it is very difficult to find natural carnelian, although its price is still not high. Only India, America, and Russia have deposits left.
Due to the affordable price, there is no point in buying a fake, so consider only proven and guaranteed suppliers.
So, a few available ways to check:
Natural carnelian is hard, so if you try to scratch it, it should not leave a mark.
The pattern of the mineral is made up of even, thin strips. Look at it under a magnifying glass, it should be a mixed color.
Only in thin layers of yellow hues does carnelian have absolute transparency.
Natural carnelian has a matte sheen.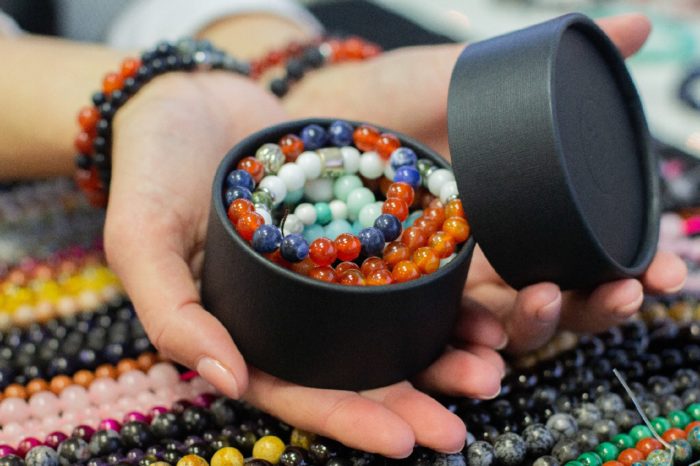 How do I take care of my carnelian jewelry?
Carnelian is a rather hard-wearing mineral, but keep it in a special case.
From time to time, rinse your jewelry thoroughly in water.
The world of natural stones is inextricably linked to the history of mankind. Study, love the stones that you carry, and in return you will receive the energy accumulated by our planet.
All jewelry is made from natural stones individually to your measurements.
Branded 1 year warranty (return/exchange).
Contact us on WhatsApp, Viber, Telegram by phone number +79229338888, we will make a selection of stones for you with a photo / video, talk in detail about their properties and together we will create a unique design of your product.