When I find interesting legends about rocks, I enjoy telling my friends. I was very surprised that even those who have never been interested in stones and jewelry know about amethyst. And to be even more exact – almost everyone considers amethyst an amulet that helps to get rid of drunkenness and maintain fidelity in family relationships. Now how can we not tell about such a popular stone?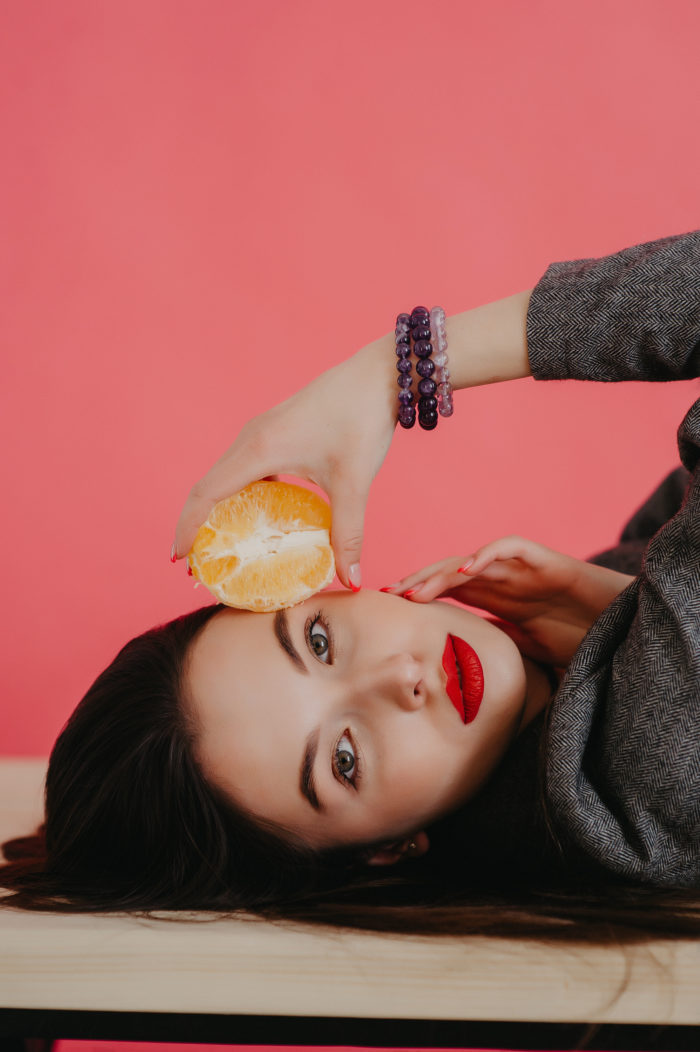 A transparent and very beautiful stone in dark and light shades is amethyst. It is a type of quartz. It is one of the few stones whose relevance has not been lost for thousands of years. Jewelers affectionately call it "stone violet" for its violet hue. Although amethyst has a relatively low price, the uncut crystals are of undying interest to collectors all over the world.
Do you know how this beautiful mineral got its name? As I have already mentioned, amethyst is considered an amulet that helps to overcome alcohol addiction. Of course, it has to do with the beautiful legend of Dionysus, the god of wine and merriment. God was in love with the beautiful nymph Ametis. However, the beauty rejected Dionysus. In order to save the nymph from the wrath of the god, the goddess Artemis turned her into a purple-purple stone.
People believed that amethyst was capable of absorbing alcoholic vapors. In fact, in ancient Greek, "amethyst" means "undrinkable.
However, amethyst is not only famous for its sobering properties. Since ancient times, the stone has been attributed the power of a talisman that brings fidelity, sincerity and love. Women all over the world have worn amethyst jewelry, believing that the amulet would save them from unrequited love and evil thoughts of rivals. There is still a tradition: the groom gives the bride an amethyst jewelry as a sign of loyalty and devotion.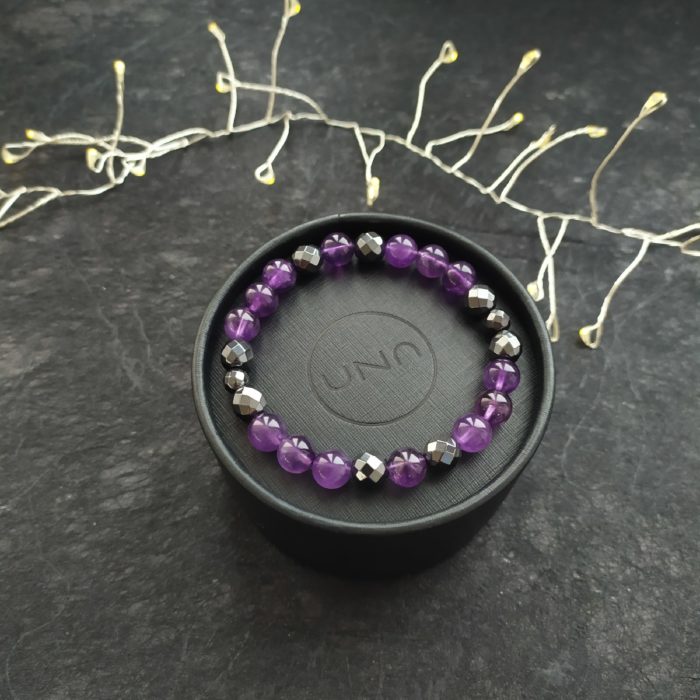 Very poetically described amethysts by Alexander Ivanovich Kuprin: "They look like violets that bloom in the forests at the foot of the Libyan mountains. In nature, the mineral is most often found in various shades of purple:
dark purple,
purple and violet,
red-purple,
blood-red,
cherry,
pink,
blue.
Amethyst crystals get their amazing colors from the natural admixtures of rocks – natural dyes. Looking at the uncut crystals is a pleasure! It's a stunning game of shades. Transparent mineral with a glassy luster is able to change color depending on the light and viewing angle.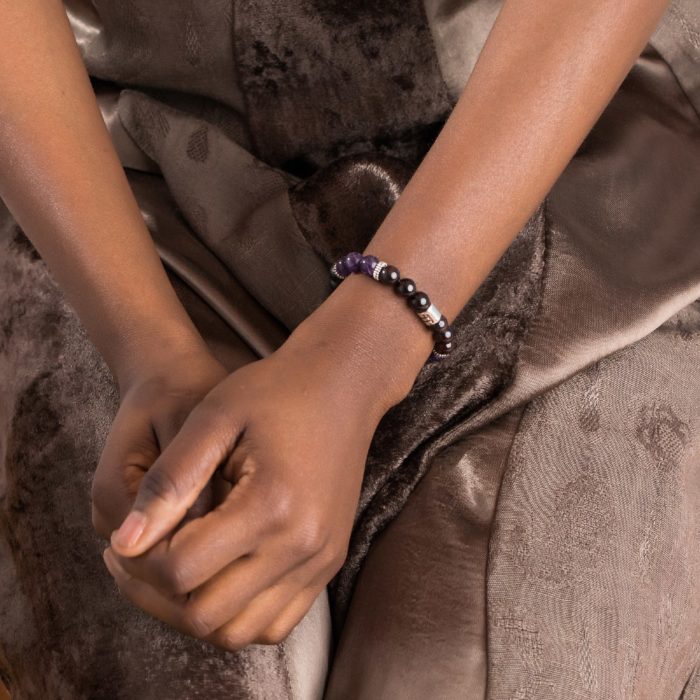 This is exactly why amethysts from the Urals are valued the world over. In artificial light, they turn purple-red! The Urals are also famous throughout the world for particularly large crystals, which are found nowhere else.
In addition to the Urals in Russia deposits of amethyst are in Eastern Siberia, Yakutia and off the coast of the White Sea. And the oldest deposit of the 16th century is located on the Kola Peninsula and is called "Cape Korabl".
Mining is also in progress:
in Uruguay,
Armenia,
Azerbaijan,
Australia,
India,
U.S,
Central Asia,
in Madagascar.
Famous works of art with amethyst
At the time of Catherine II, the mineral was called the "Archbishop's Stone" because it decorated the icons "Savior Almighty" and "Smolensk Mother of God.
The Russian Tsarina Irene Godunova was adorned with a crown with huge purple amethysts.
Princess Tarakanova wore a magnificent amethyst amulet ring, of which there is even a legend. This ring attracted wealthy patrons and also protected her on her travels. And as soon as she presented it to Count Orlov – the next day she was imprisoned in the Peter and Paul Fortress.
Austrian Emperor Franz Joseph gave his wife Maria Theresa a magnificent bouquet containing more than a thousand and a half amethysts. Today this gift is considered a world masterpiece and is kept in the Vienna Historical Museum.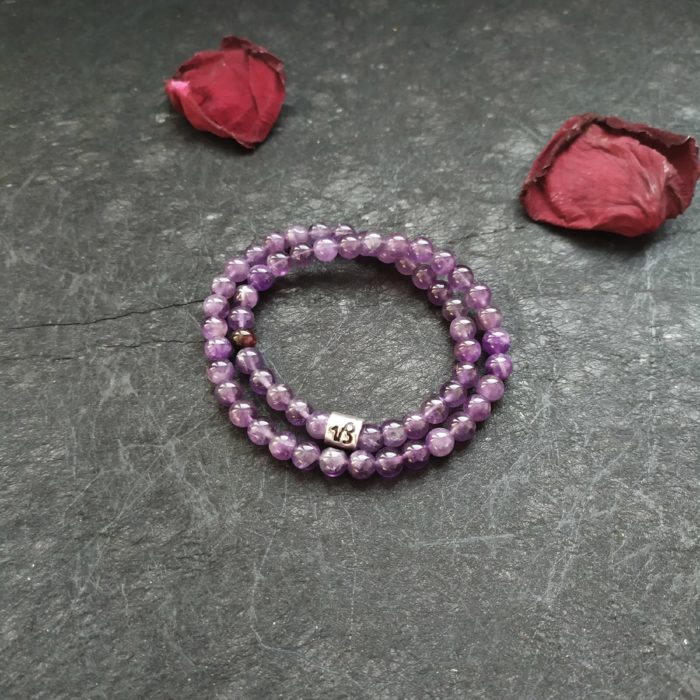 How to take care of the jewelry with amethyst?
It's hard to believe that such a beautiful stone with a delicate color is very easy to care for. To clean your jewelry, put it in warm water and add a small amount of detergent. If your jewelry is very dirty, let it soak in warm water for a while and then clean it with a soft brush or sponge.
Of course, as with all natural stones, one must be careful. Avoid getting cosmetics or chemicals on your jewelry. In the case of amethyst, the luster may be lost.
Its beautiful color and luster, rich history and people's belief in its magical powers have made amethyst one of the most popular and sought-after gems in the world.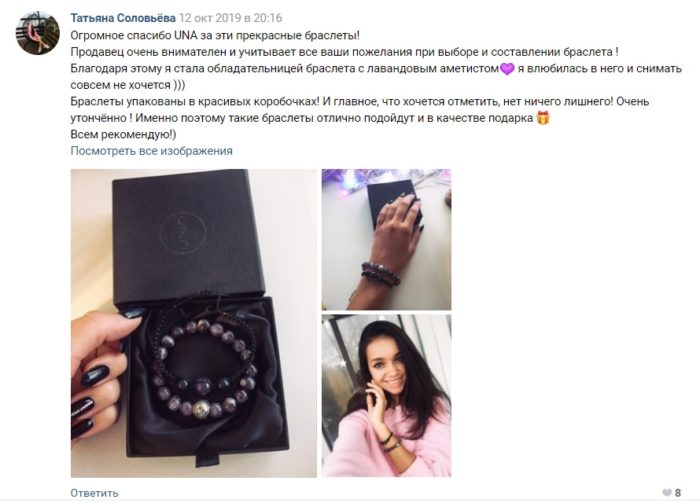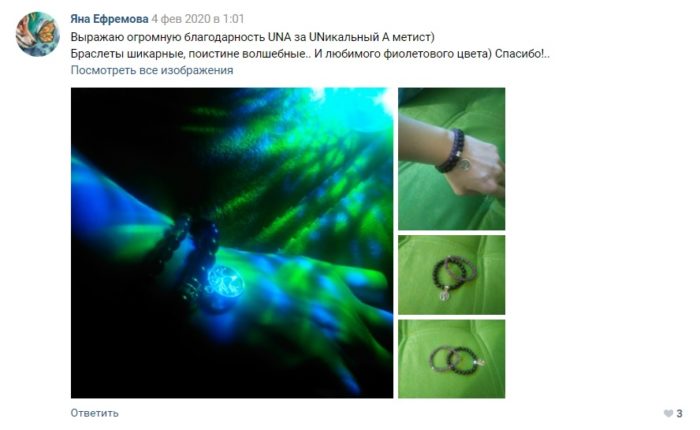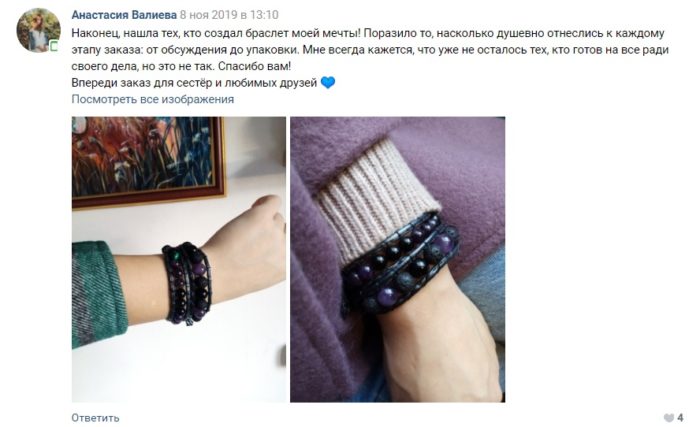 All jewelry is made from natural stones individually to your measurements.
Branded 1 year warranty (return/exchange).
Contact us on WhatsApp, Viber, Telegram by phone number +79229338888, we will make a selection of stones for you with a photo / video, talk in detail about their properties and together we will create a unique design of your product.