Today we will talk about sand jasper, the rarest type of jasper, which today you can buy in Russia.
Sandy or sandy jasper is mined mainly in African countries. That says a lot. Look closely at her patterns: they are beautiful, majestic and calm like a desert with barchans, vastness and storms!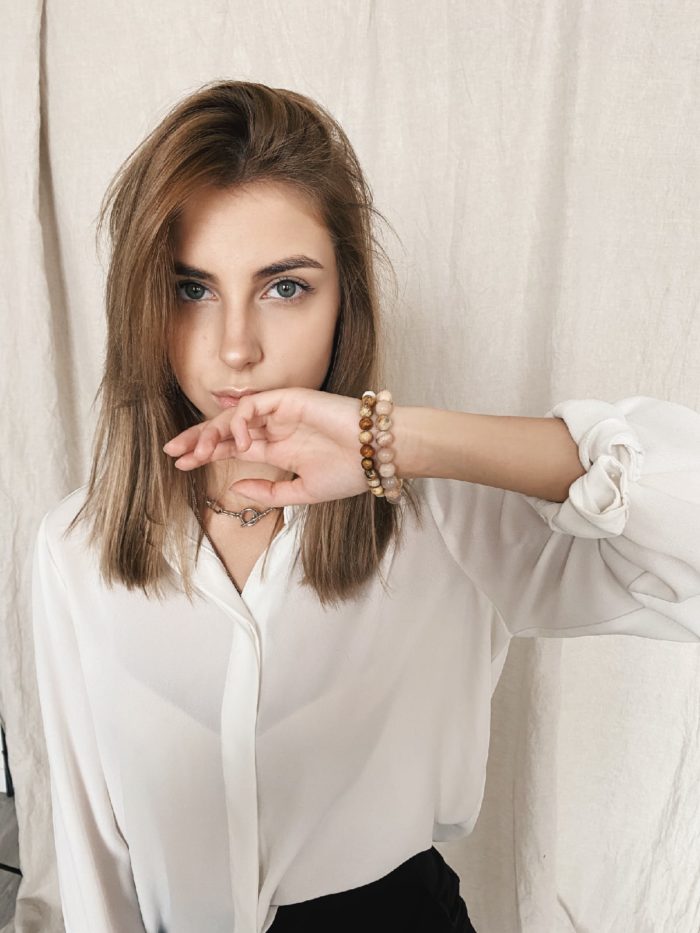 This mineral is unusually popular in the United States. Global brands also exist there: Kalahari Jasper and African Queen. Close to them in color are Ural jaspers, but they are brighter and more variegated.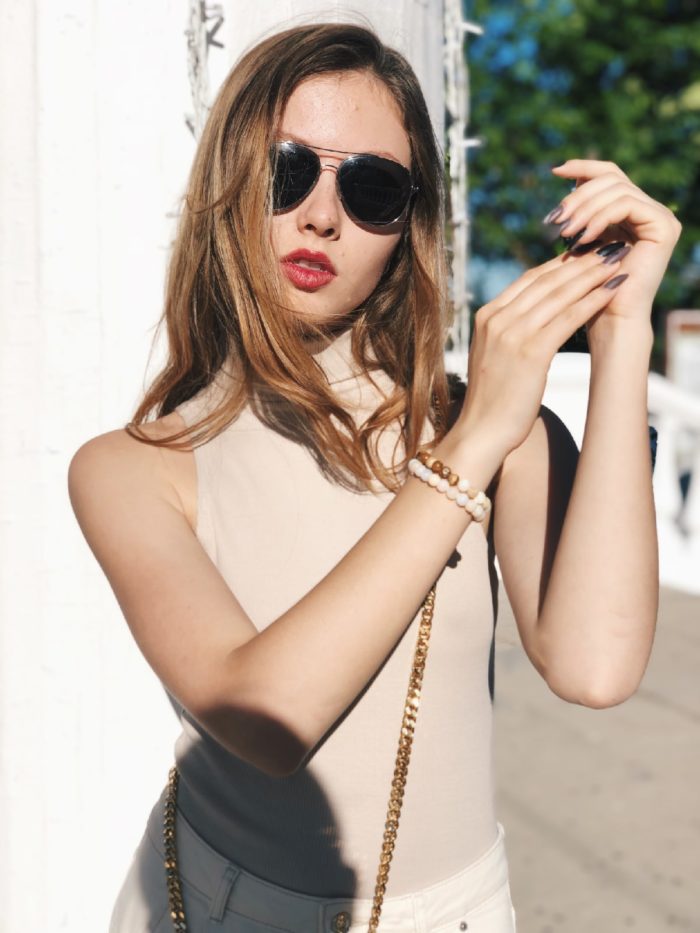 Sand jasper is quite a strong material, so it is very popular in jewelry. In order to preserve and convey the natural beauty, the mineral is polished, sanded and shaped. The patterns are especially spectacular in cabochons, which is why the stone is so sought after in natural stone bracelets!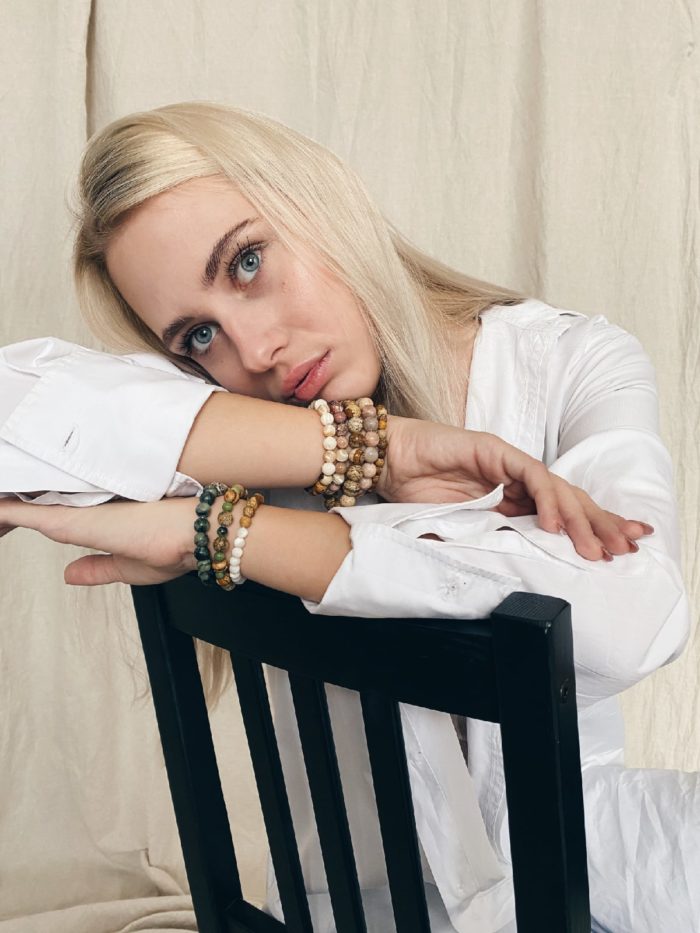 How to buy natural sand jasper?
As we said before, sand jasper is quite a rare species, so discard immediately dubious stores with super prices.
The main criteria for evaluating a store:
Possibility of returning the goods,
Availability of feedback and quality advice.
And now let's proceed to check for the natural origin of the mineral. The most common fakes of sand jasper come in glass, acrylic and plastic.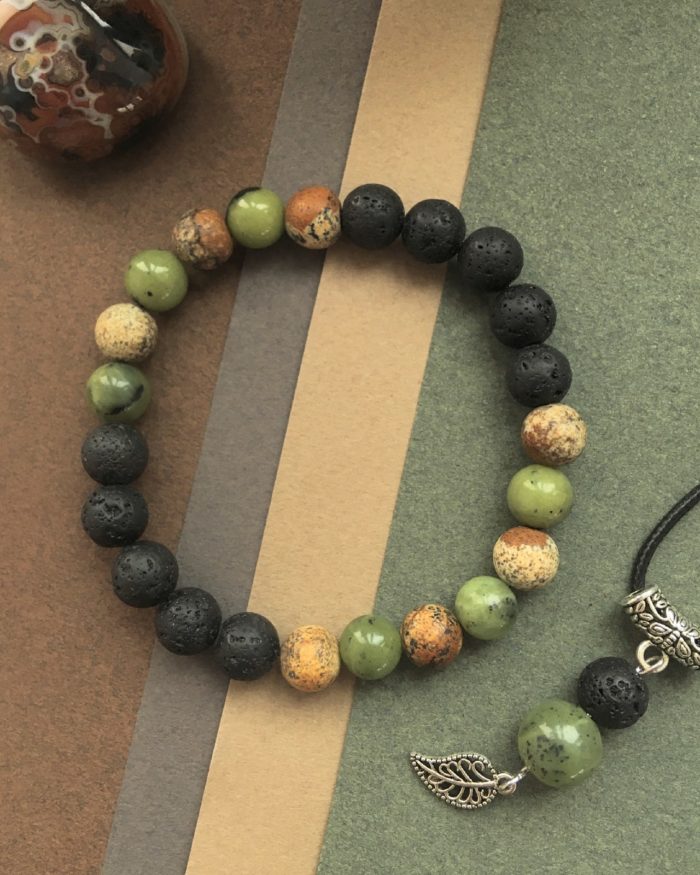 The main ways to check:
Drop it on the floor, try to scratch it or heat it up. The natural mineral will not break or melt.
Sand jasper has a silky luster and a non-repeating distinct pattern. On no other material is it possible to depict such a thing!
Natural jasper has more weight than plastic or acrylic. It's also opaque, unlike glass.
Hold the jewelry in your hand. Natural stone should heat up slowly.
How to wear sandstone jasper jewelry?
In fact, there are no difficulties in this matter. If there are no silver inserts or any other decorative elements in the jewelry, it is very versatile.
Thanks to the calm and understated color of sandstone jasper, the jewelry will be stylish and discreet at the same time. It will look equally effective in combination with walking clothes and business attire.
The bracelet looks best on a monochrome suit.
The bracelet will be a great addition to the boho style.
How to take care of a bracelet with sand jasper?
Allocate a separate jewelry box for the decoration,
You can rinse with water and a little vinegar,
Be sure to rinse and wipe suede dry,
Expose the bracelet to the sun from time to time.
As you can see, the rules are quite simple.
Sandstone jasper jewelry is always unique, thanks to the unique pattern. Accordingly, properly chosen clothing and accessories will make you stylish and unique.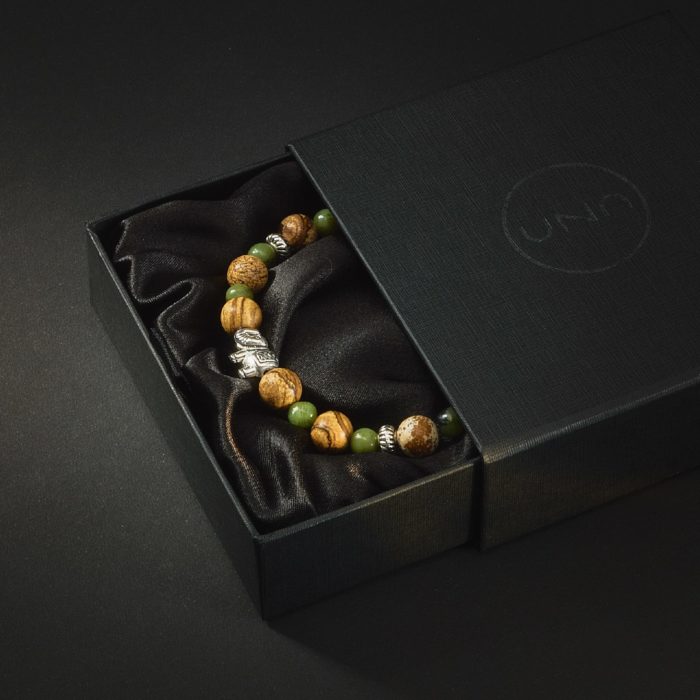 All jewelry is made from natural stones individually to your measurements.
Branded 1 year warranty (return/exchange).
Contact us on WhatsApp, Viber, Telegram by phone number +79229338888, we will make a selection of stones for you with a photo / video, talk in detail about their properties and together we will create a unique design of your product.