Have you ever thought that a stone can symbolize love, tenderness and harmony? It turns out it can! And its name is rose quartz.
You must agree that when we think of stones, the last thing we would think of is rose quartz, which has a shade that is very rare in nature, and therefore the jewelry with this stone attracts attention and arouses admiration.
It is also not surprising that since ancient times jewelry made of this mineral was allowed to be worn only by noble beauties. In today's world, wanting to express love and tenderness to your significant other, you will not go wrong if you give a gift of jewelry with rose quartz.
Rose quartz is a translucent type of quartz that has a pleasant pink hue and glassy luster.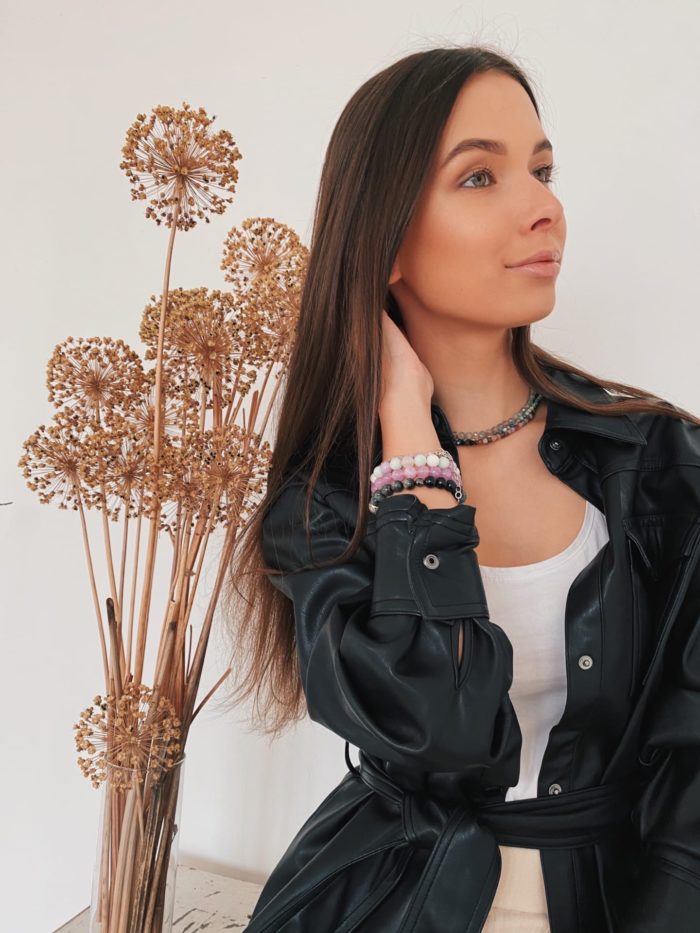 The word came to us from the German "quarz," which literally means "hard. The earliest archaeological finds are thought to be beads, more than 9,000 years old!
Due to its durability, the stone is willingly used by the world's largest fashion houses (Giorgio Armani, MIMI, Pomellato), and due to its low price it has become a very popular jewelry piece.
Rose quartz combines beautifully in a bracelet with gray kunzite, and if we talk about metals, with white gold and platinum.
The origin of rose quartz is connected with beautiful legends:
One of them says that Eros wanted to teach people pure love, sympathy and harmony with others, and so he brought this beautiful stone as a gift to Earth.
In addition, many ancient peoples believed that this gem was nothing more than the juice of the Earth, which calls to live in harmony.
In ancient Roman and Egyptian chronicles there is mention of a mysterious pink powder, which is used for skin rejuvenation.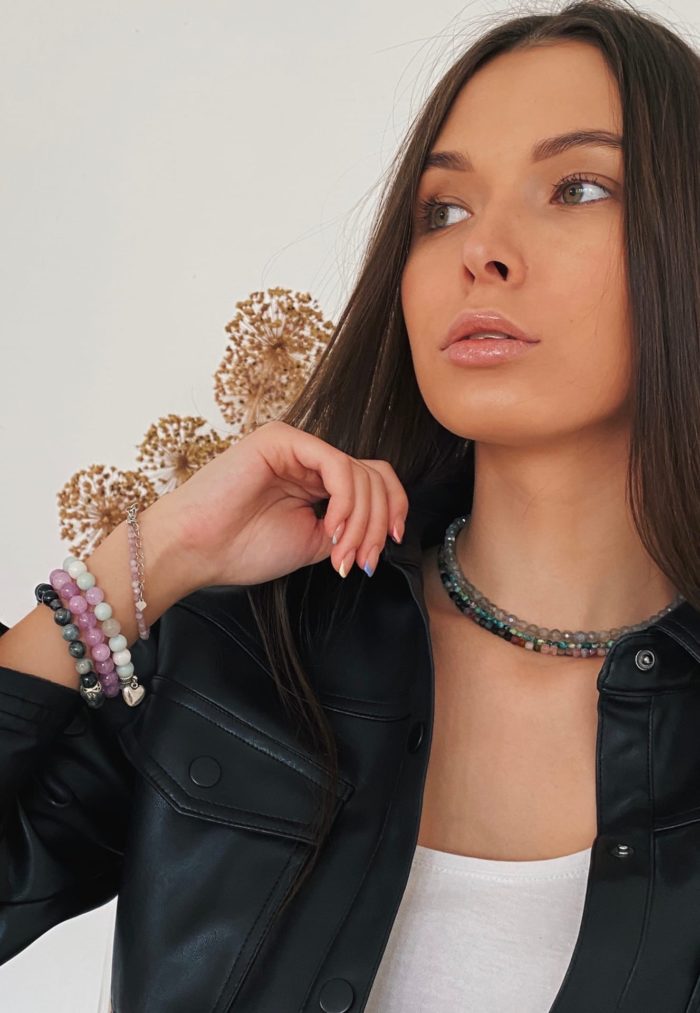 In Russia, large deposits of rose quartz are located in Altai and Karelia. However, the rarest and highest quality mineral is mined on the island of Madagascar.
In conclusion, I would like to remind you that natural stone products should be bought only in specialized stores. This is the only way to eliminate the possibility of buying a fake.
Before you buy, be sure to read reviews from real customers about the material and the craftsmen who assemble the jewelry.
All jewelry is made from natural stones individually to your measurements.
Branded 1 year warranty (return/exchange).
Contact us on WhatsApp, Viber, Telegram by phone number +79229338888, we will make a selection of stones for you with a photo / video, talk in detail about their properties and together we will create a unique design of your product.