Speaking of jewelry made of natural minerals, it is impossible not to pay attention to nacre. In ancient times, it was attributed miraculous magical properties, and its medicinal properties are still valued today! So, today we introduce you to mother-of-pearl and tell you interesting stories.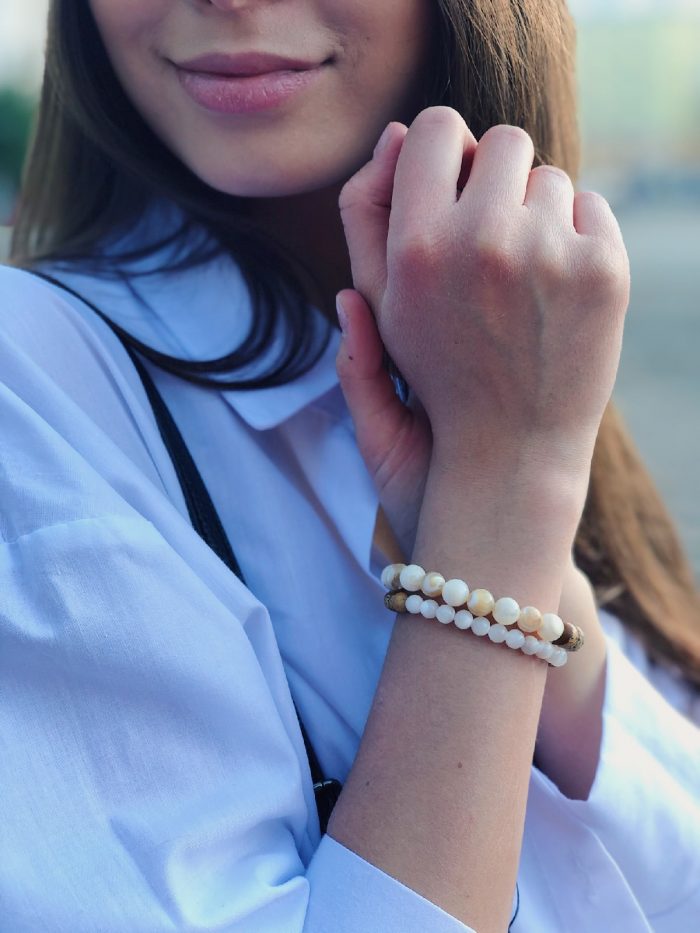 Very often nacre is confused with pearls and not accidentally…. Despite the fact that they are very different materials, they have a lot in common. For example, the composition!
Pearls form as growths on a grain of sand caught in the shell of a mollusk. And nacre is the inside of this very shell. So in terms of composition, mother of pearl and pearls are the same! Even the name speaks for itself: in German "perl" means pearl and "mutter" means mother. So nacre is the mother of pearls!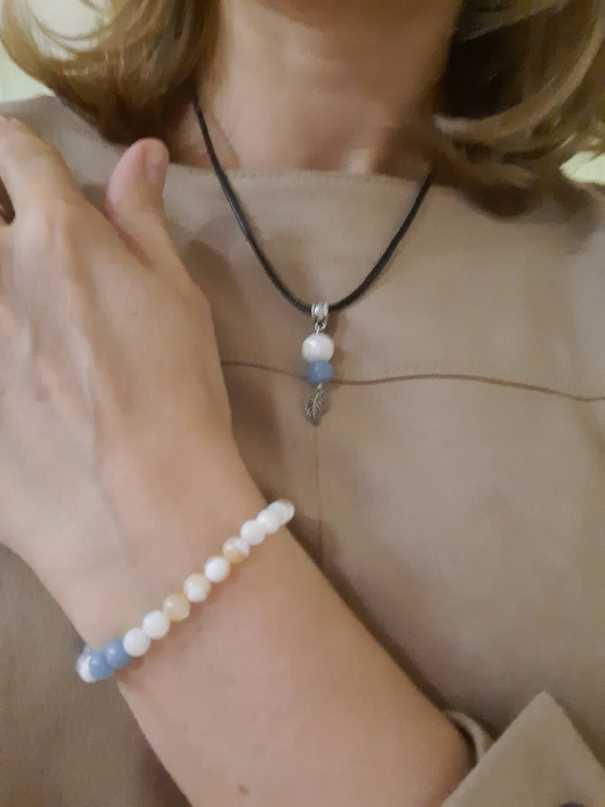 You may ask, "Why then is there such a difference in price?" It is simple, pearls are valued for their pearl size, but nacre does not come in the form of a ball, it is much bigger in nature and requires additional processing.
Mother-of-pearl comes in many different shades in nature. It depends on the location of the clams and their species. However, the most valuable is white with blue or pink overtones.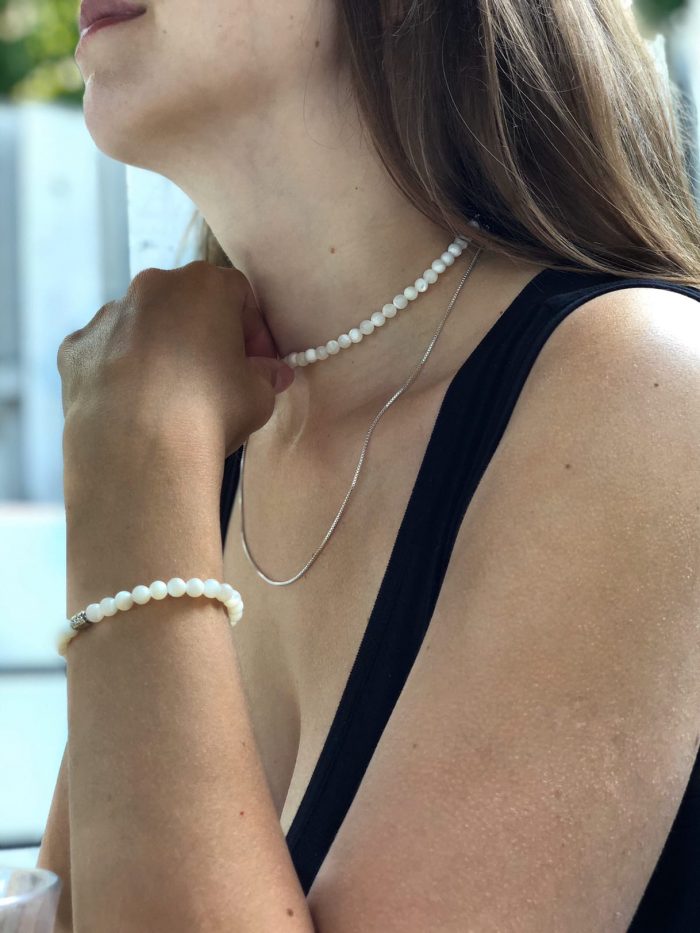 Mother-of-pearl has been prized by the nobility since ancient times. In certain eras, even on a par with pearls. The use was not limited to jewelry. It was the basic material for inlaying various objects: caskets, handles, furniture, musical instruments and decorative objects. It was also often used by artists to create mosaics.
In the Middle Ages, clever monks sold mother-of-pearl under the guise of angel feathers!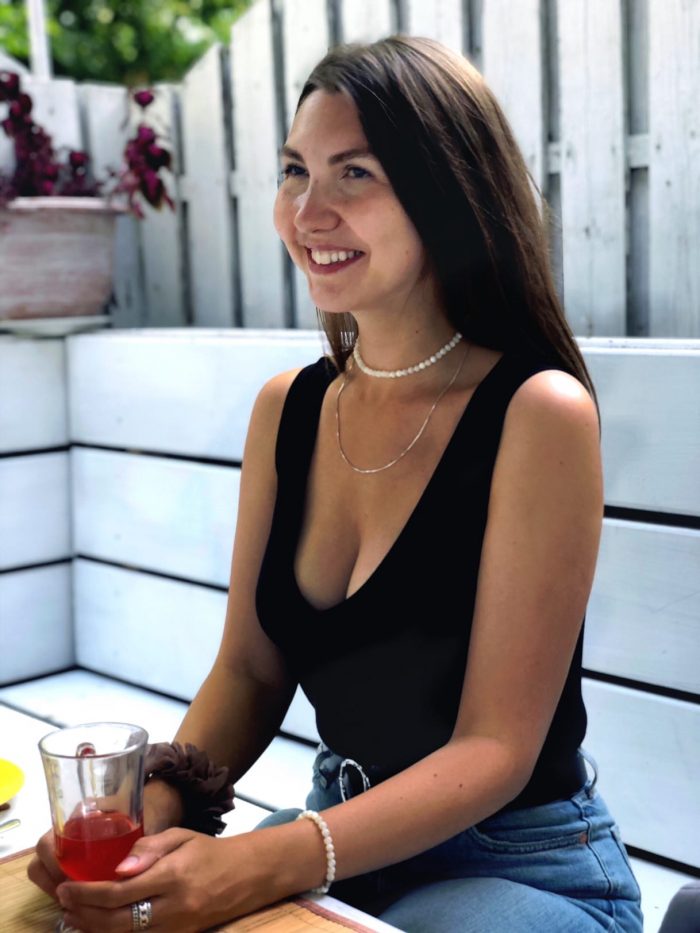 Even today nacre has not lost its relevance, because in addition to bracelets, it is used in earrings, pendants and even as buttons. The mineral is still valued by women as a weightless and elegant addition to the image!
How to care for bracelets with nacre?
Like pearls, nacre should be treated with care. Do not keep jewelry in direct sunlight, and avoid contact with chemicals and cosmetics. Potato starch can be used as a polish.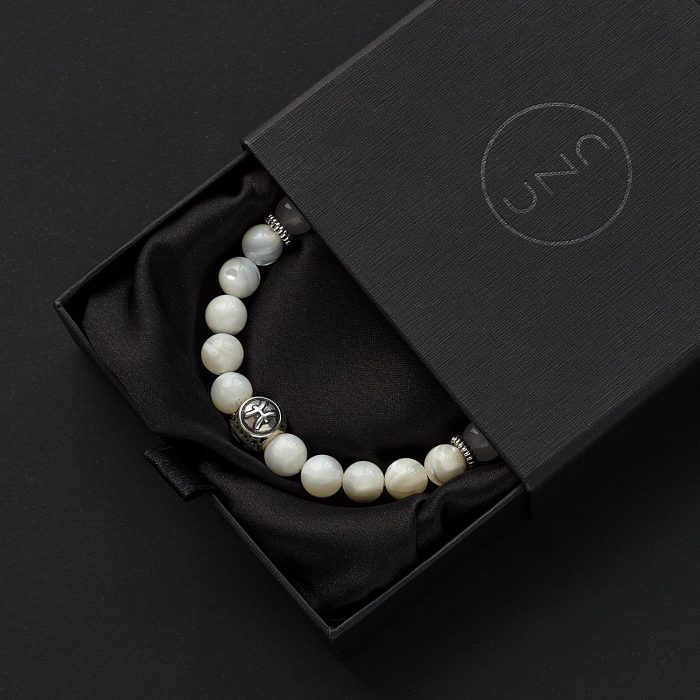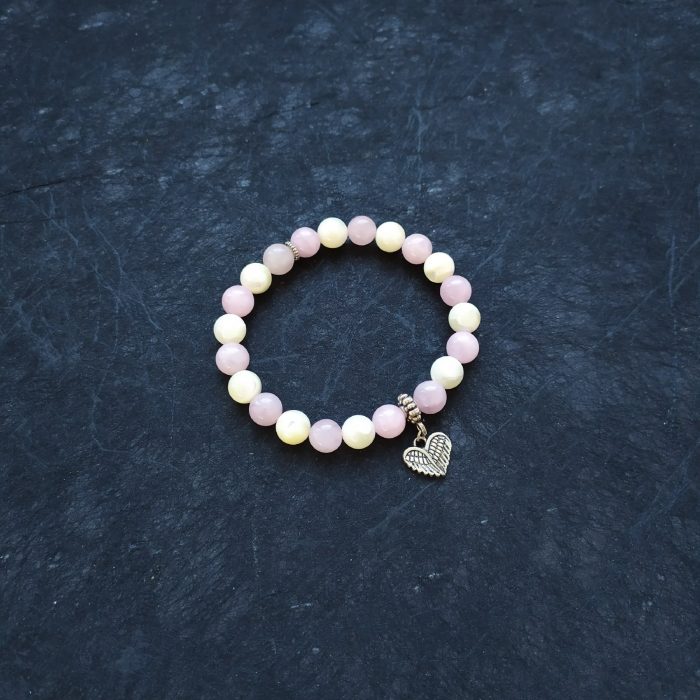 All jewelry is made from natural stones individually to your measurements.
Branded 1 year warranty (return/exchange).
Contact us on WhatsApp, Viber, Telegram by phone number +79229338888, we will make a selection of stones for you with a photo / video, talk in detail about their properties and together we will create a unique design of your product.