Have you already started preparing for summer? Then it's time to tell you about one of the most summer minerals – tourmaline!
Tourmaline captures the colors of summer like no other gem. I associate green, yellow, red, and even black tourmalines with ripe berries and fruits.
There are no stones of the same color in nature. Each stone always features an original palette and color pattern. It's hard to imagine more summer jewelry than tourmaline bracelets and chokers.
The fantastic palette is due to the complex chemical composition of the mineral, while the aesthetic appeal is due to the quality processing and polishing.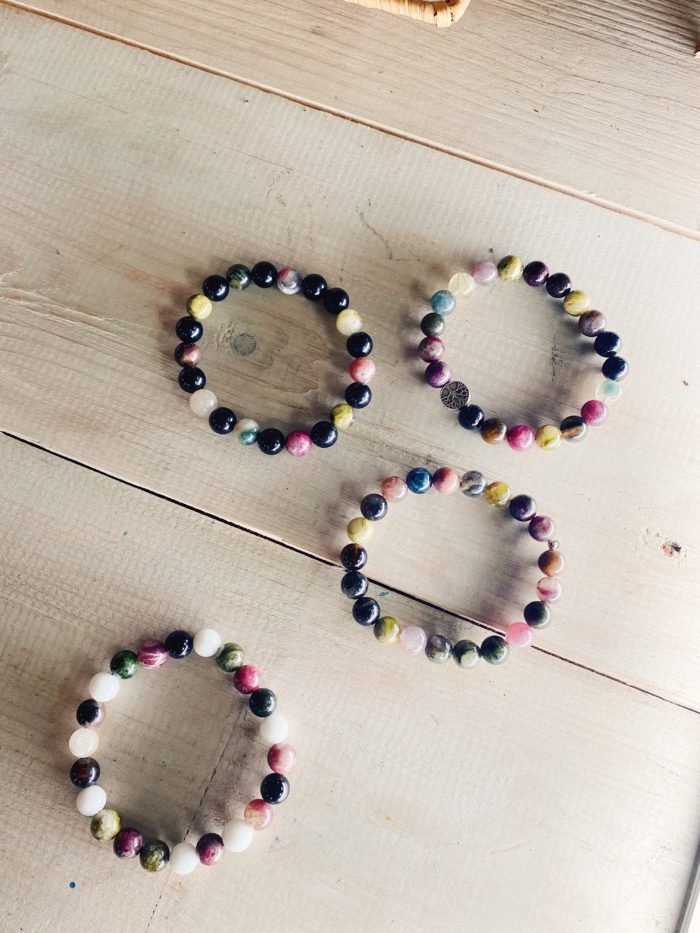 The jewelry will accentuate the summer look of your closet without losing its sophisticated aesthetic. What is a summer look? It's light airiness, simplicity and color! It's the energy of life that energizes women for the whole year. After all, nothing warms the imagination like memories and the anticipation of summer. It is through such kind and warm decorations that a good mood is maintained!
In addition to its external beauty, we love tourmaline for its therapeutic properties. The fact is that it is one of the few minerals whose therapeutic effects have been scientifically proven.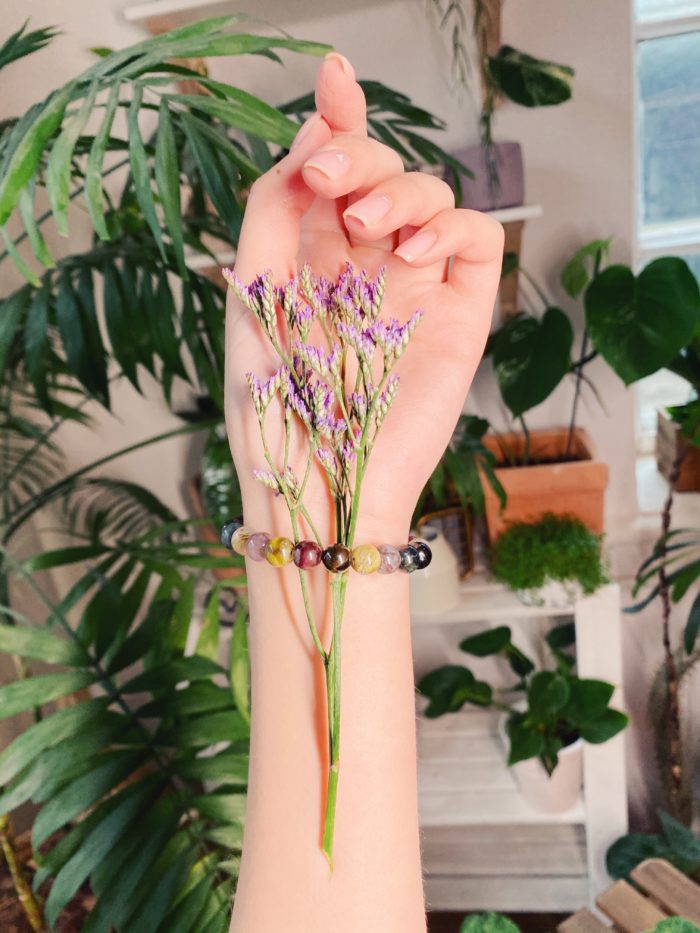 Tourmaline crystals have a strong electric field. Mineral is able to take the energy of the sun and, therefore, have a beneficial effect on the body of the host.
Traditional medicine has recognized the healing properties of the stone since the 16th century. And in 1880, the famous Curie family of scientists scientifically proved the presence of microcurrents on the surface of tourmaline.
Today tourmaline is used in the manufacture of therapeutic equipment. These are the well-known tourmaline mattresses and air ionizers.
What is worth knowing the mistress of such a useful decoration? Tourmaline must be held for 20 minutes in direct sunlight for the mineral to charge!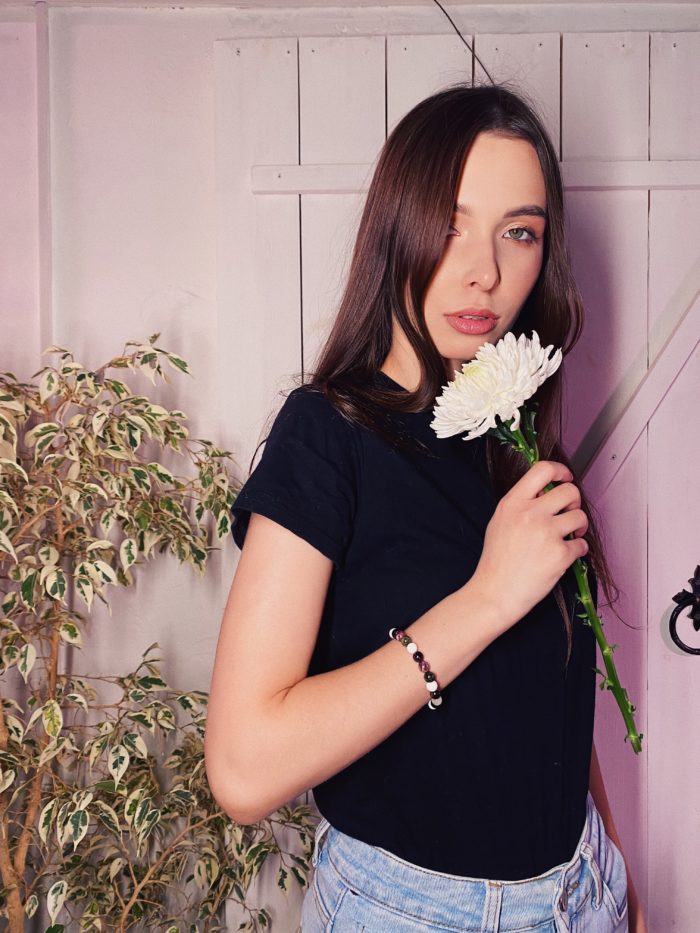 By the way, the mineral has long been known in Russia. Already in the 16th century it was used to decorate church regalia. A very beautiful tourmaline adorned the crown of the Russian Empress Catherine I, and later Anna Ioannovna.
A funny thing happened with the crown of the Czech kings. The examination showed that the largest ruby in the crown was actually a tourmaline!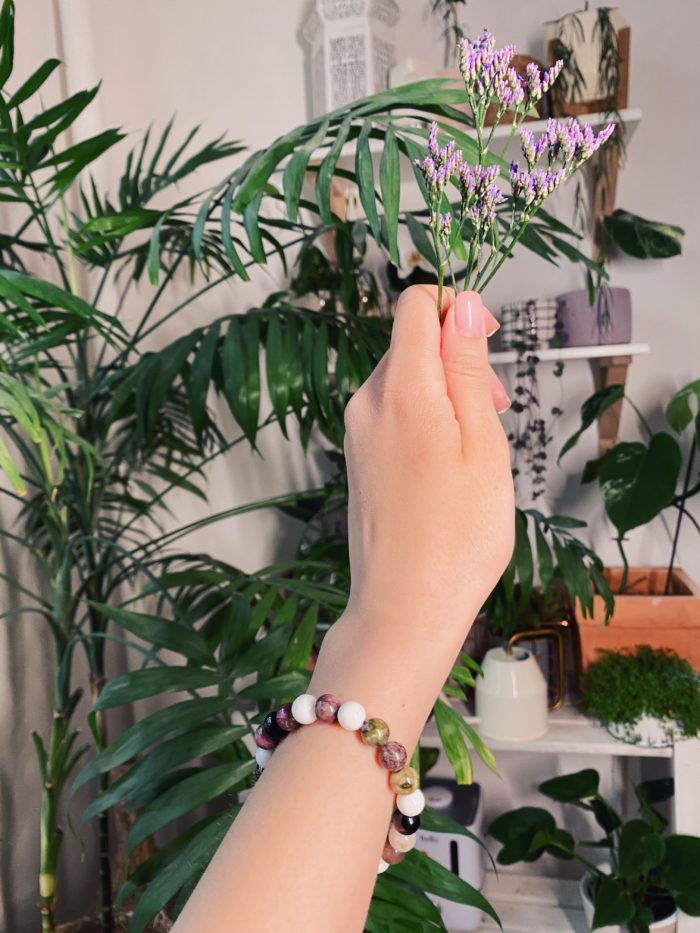 All jewelry is made from natural stones individually to your measurements.
Branded 1 year warranty (return/exchange).
Contact us on WhatsApp, Viber, Telegram by phone number +79229338888, we will make a selection of stones for you with a photo / video, talk in detail about their properties and together we will create a unique design of your product.