Pearl is the most feminine stone that has become a classic in the world of jewelry and is known even to those who are far from the passion for natural stones.
What do you associate with pearl jewelry? Of course, with a classic, almost aristocratic, style and wedding! In the traditions of many cultures there is a ritual of giving jewelry with pearls to the bride-to-be.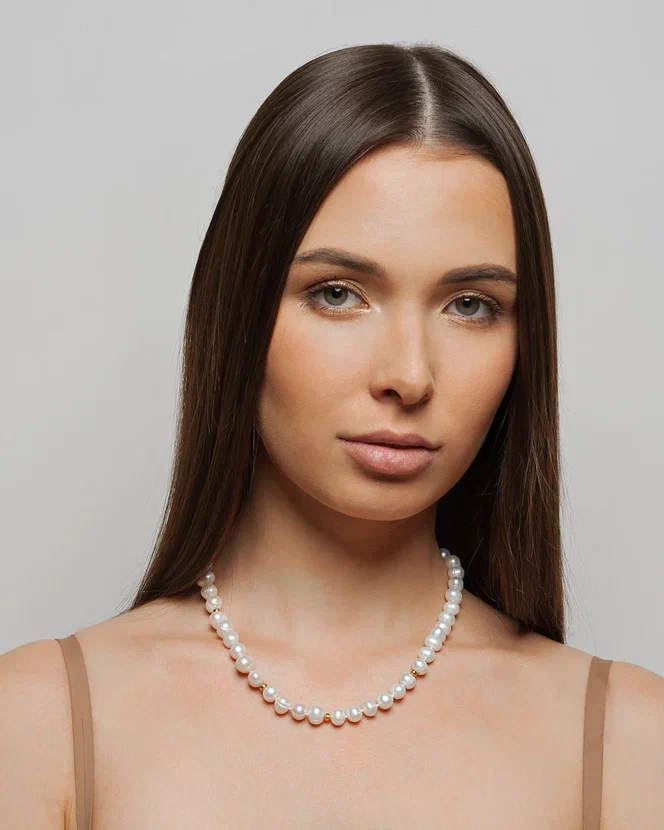 And the element of the classic style was made by fashion. Indeed, pearls look luxurious and go perfectly with gold. So for many years, such jewelry became associated with age and status.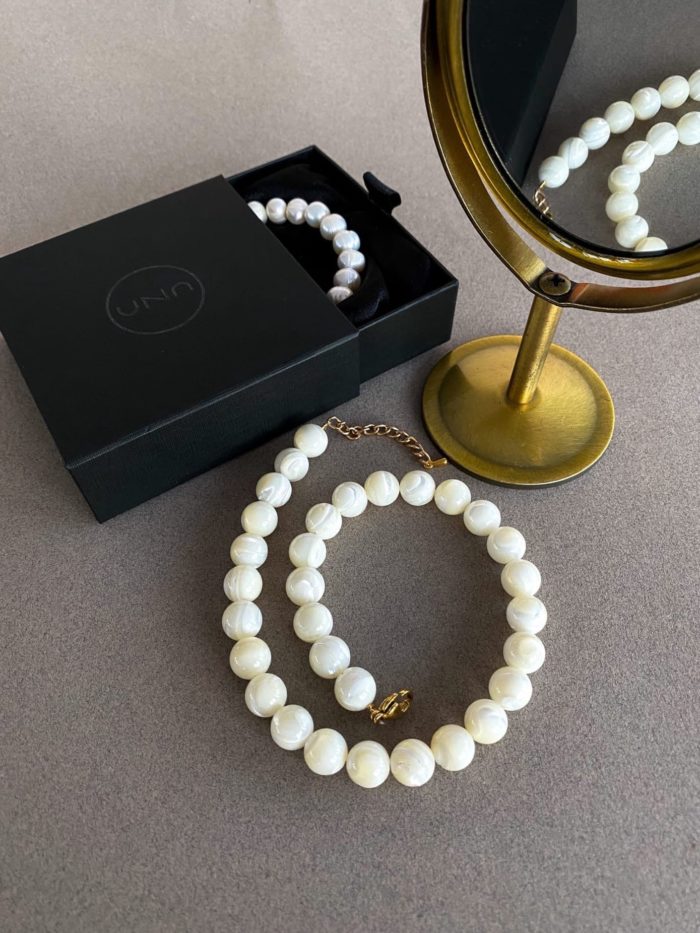 Look at the pearls! For me, it is probably one of the most beautiful and feminine stones. The noble luster of the stone evokes an aesthetic delight and an easy perception of a woman's image.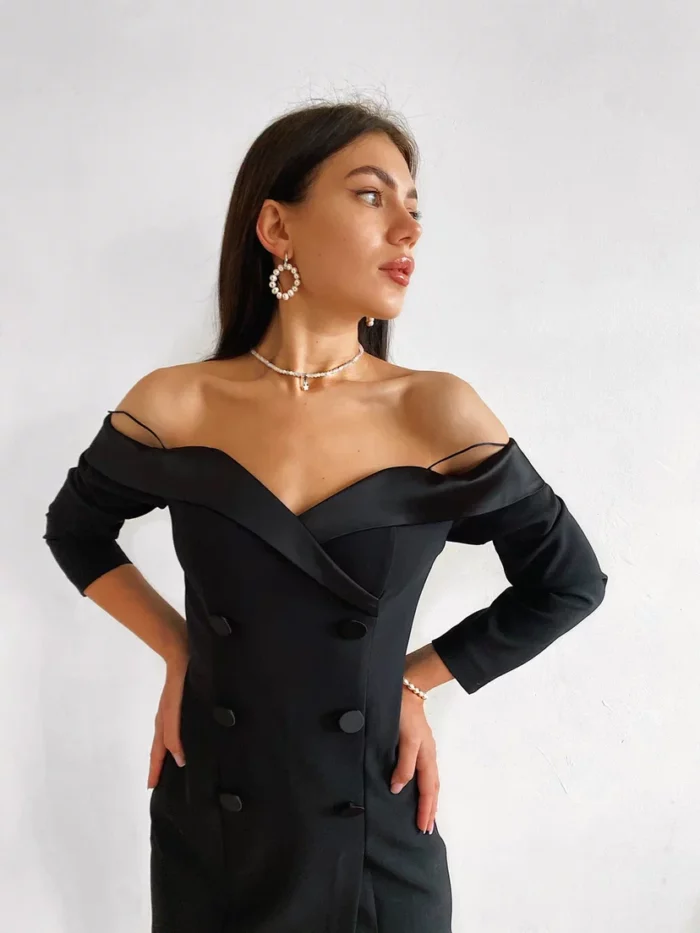 Legend has it that moonlight fell into the shell and turned into stone. If you are fond of the history of jewelry made of natural stones, you will surely agree that this legend is one of the lightest, airiest and most poetic!
That's why jewelry with pearls fits perfectly into today's look. Try wearing them with an eye on current trends:
Two kinds of beads at once: long and choker. Such a pair will fit into the grunge style, and will emphasize your femininity against the standard base of the T-shirt and jeans.
Make a knot on long beads and try to wear with a strict business suit. Imagine, there will be nothing superfluous in this image!
Put on a bracelet with pearls paired with a bracelet of aventurine or aquamarine and see how your usual jewelry will play with new colors.
However, we should not forget about the good old classics. Neat and elegant beads or earrings with pearls will make you the queen of the ball!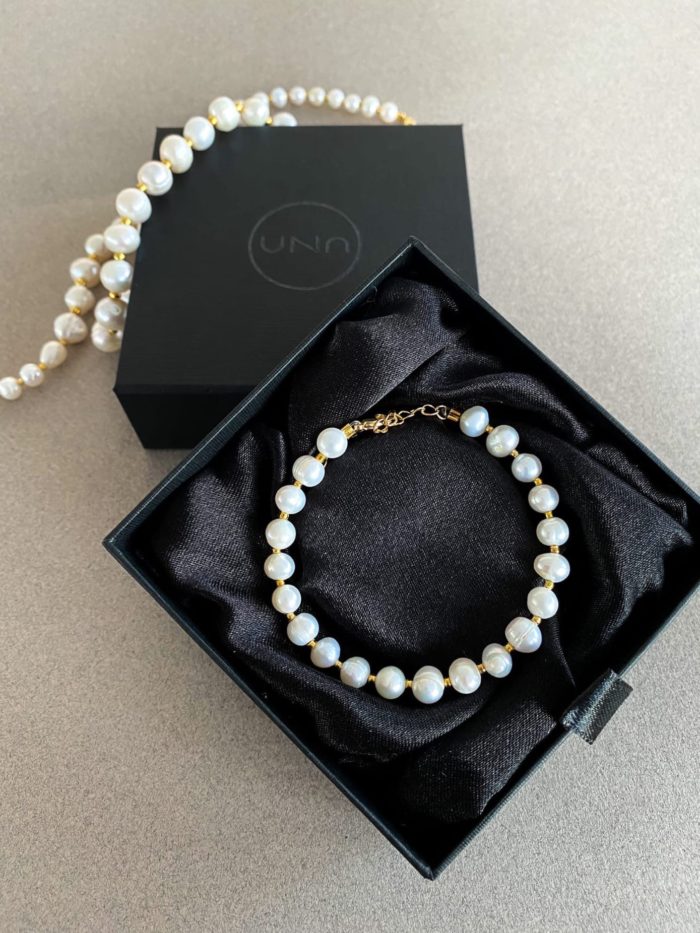 All jewelry is made from natural stones individually to your measurements.
Branded 1 year warranty (return/exchange).
Contact us on WhatsApp, Viber, Telegram by phone number +79229338888, we will make a selection of stones for you with a photo / video, talk in detail about their properties and together we will create a unique design of your product.