Reading your reviews and talking to UNA experts, I realized that you are very different. For some, jewelry is a lifestyle, for some it's a great gift, some pawns something personal by turning it into an amulet, and some are just interested. So, today I'm going to tell you what to look for when you're just diving into the world of natural stone jewelry.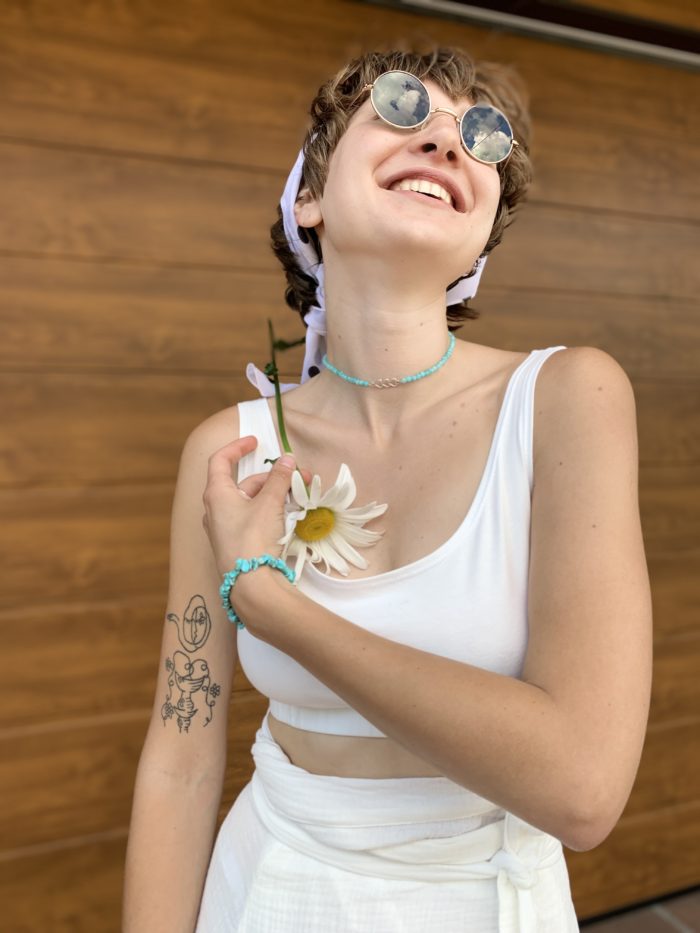 When I say "world of stones," I don't mean something whole. The stones are very different. They always carry part of the culture and aesthetics of the place in which they were formed. Many of them are millions of years old!
That's why jewelry turns out to be original and very personal. If you don't just buy a finished product, but participate in the creation, it will always reflect your personality with all the beauty and mystery.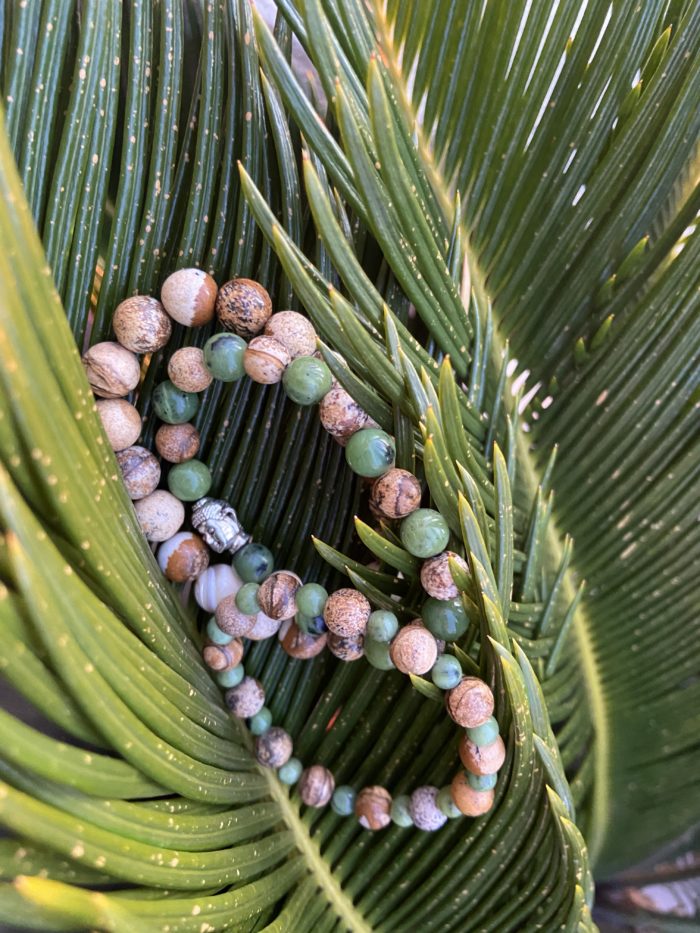 Now I will briefly and by way of example tell you about some of the stones.
Rose Quartz. As you guessed, this mineral is pink. However, the name in my opinion does not reflect his appearance so well. This magnificent stone evokes very tender, touching and trusting feelings.
But the citrine shines with summer sunshine and joy!
Serpentine is beautiful and mysterious. The dark green mineral has become the hero of many legends and fairy tales!
Mother-of-pearl has the delicacy of pearls. By the way, they have the same composition!
Aquamarine is one of the most "light" and airy stones. Not for nothing has it historically become a mascot for sailors and beauties.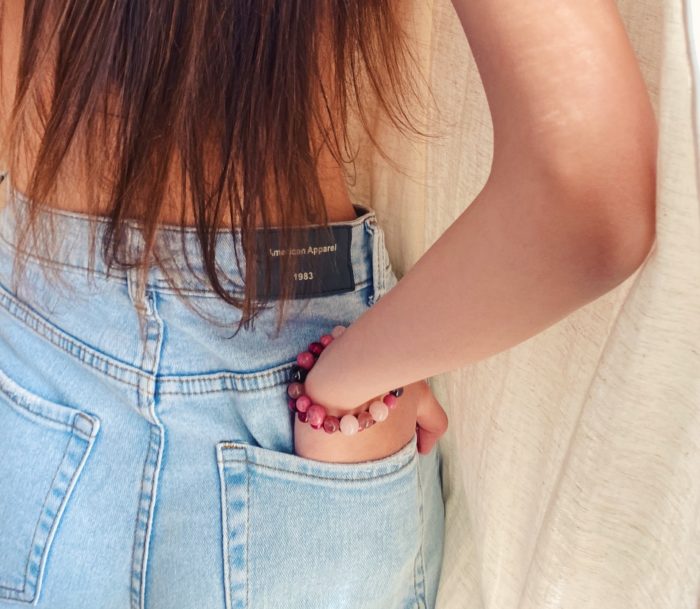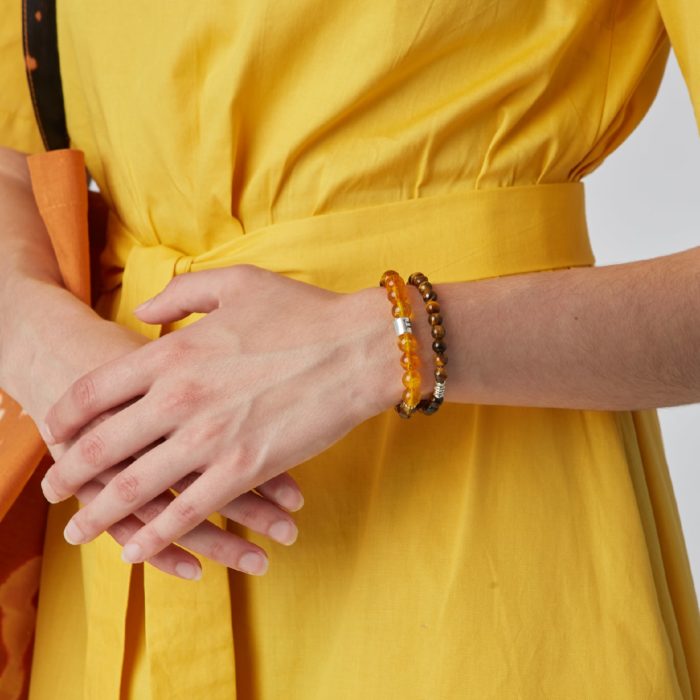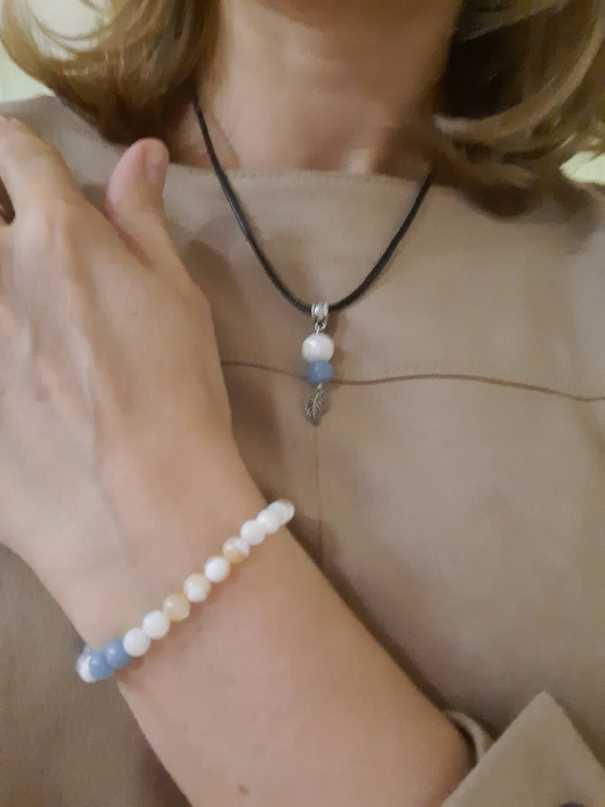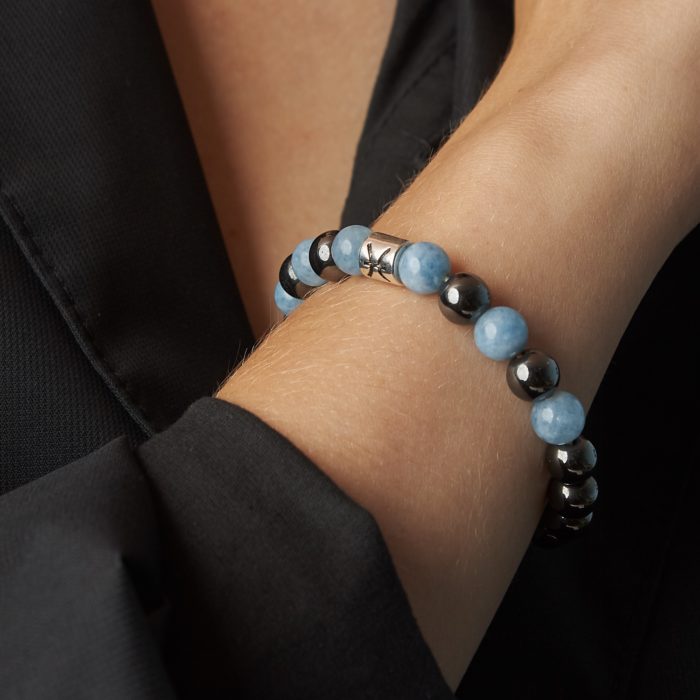 How to choose stones for future jewelry?
Decide how often you plan to wear it. Because different minerals have different strengths, sensitivity to color, etc. So consult with experts before you buy.
If you have a chance, hold the mineral in your hand. This will give you an idea of how close the stone is.
Before advising, let me remind you that UNA is in the business of making jewelry and accessories from natural stones. However, if there is a need, experts can choose stones according to the sign of the Zodiac, etc. This approach is especially interesting for those who choose a piece of jewelry as a gift.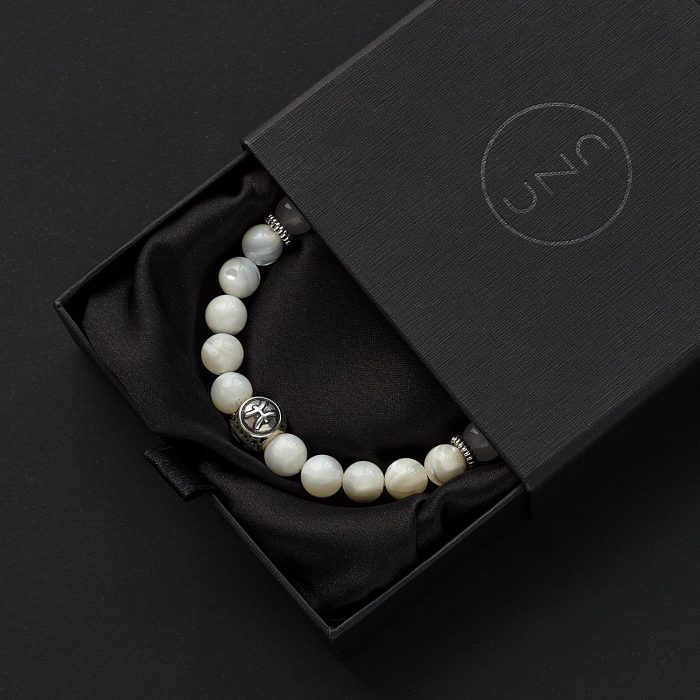 Advantages of jewelry made of natural stones
Durability. Think about it, minerals were in the ground for many years before they were mined and processed.
Beauty. Stones are able to reflect all the colors and light effects of our diverse nature. In them you can see the deserts, the night sky, the light of the Sun and the brilliance of the sea wave. Choosing this or that mineral, you emphasize the qualities that you have or would like to develop in yourself: sexuality, mystery, kindness and joy….
Uniqueness. Even identical stones can be different from one another. And what to say about the many unexpected combinations that become your decorations! Such jewelry always draws attention and arouses curiosity.
Rich history. There are many legends and beliefs associated with most stones. Emperors and sages, famous beauties and scientists wore jewelry with natural minerals.
A great gift that would suit almost anyone: wife, sister, brother, son, husband, parents or friends. As it happens, the gift of jewelry imposes certain obligations on the giver and the receiver. But jewelry made of natural stones will not embarrass you.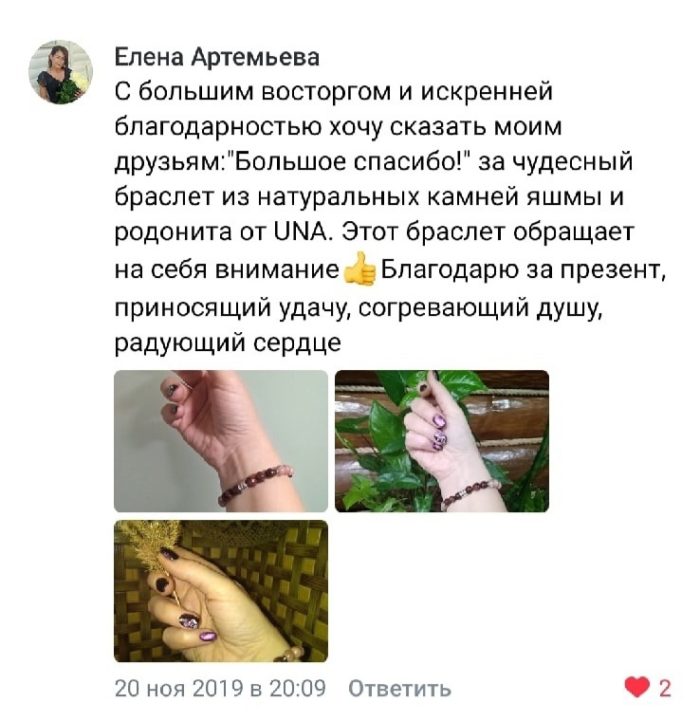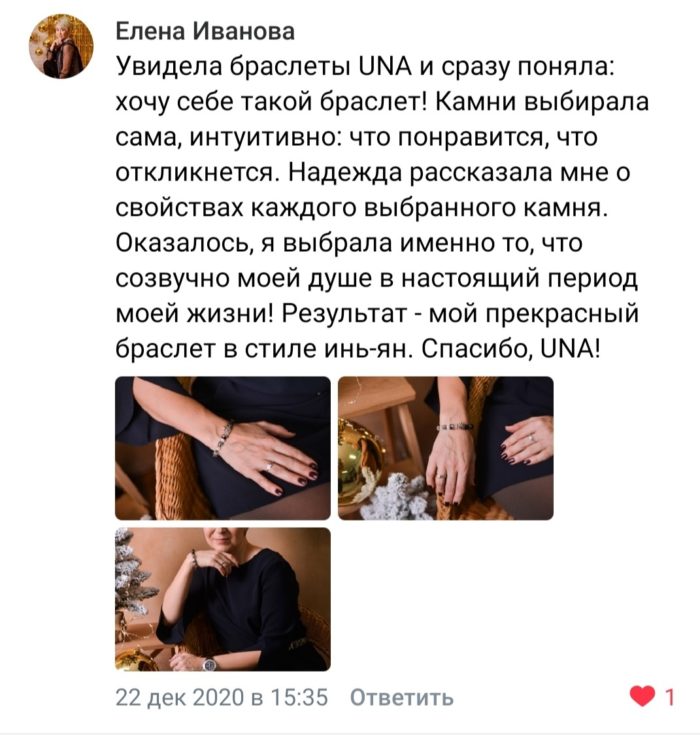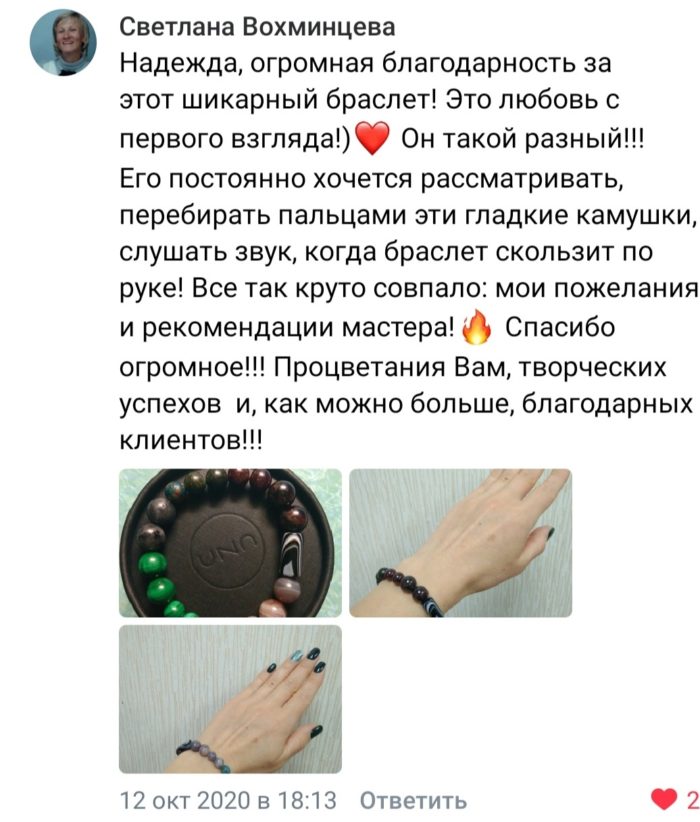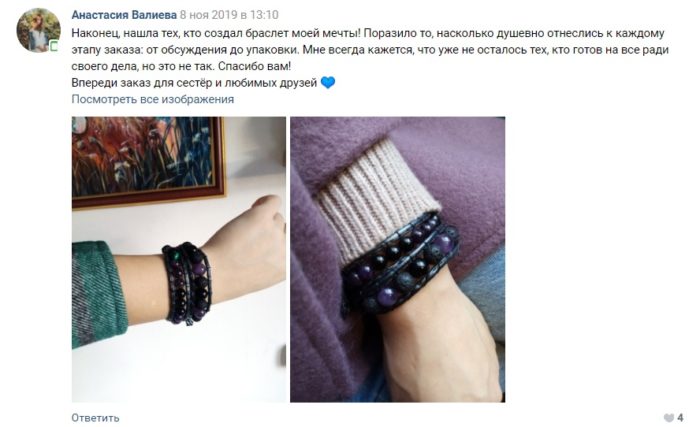 All jewelry is made from natural stones individually to your measurements.
Branded 1 year warranty (return/exchange).
Contact us on WhatsApp, Viber, Telegram by phone number +79229338888, we will make a selection of stones for you with a photo / video, talk in detail about their properties and together we will create a unique design of your product.