Quality jewelry is not only perfectly matched shapes and colors of products, but first of all mood. That's probably why it's so hard for women to choose an outfit. It seems to be all good, but how to convey a complex range of emotions!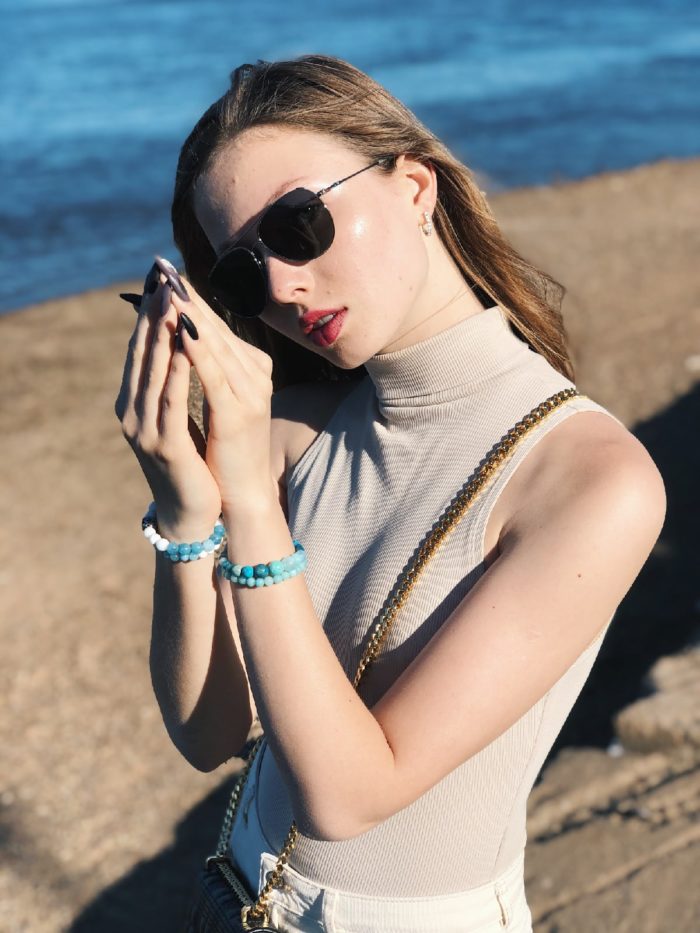 It is very good that looking carefully at natural phenomena, you can find the answer to almost any question. Today I invite you to look at amazonite jewelry. The complex structure of the mineral is the best way to convey the palette of a woman's mood.
The most common color of this stone is blue-green, which implies something distant, incomprehensible, and exotic. After all, every human being, and women in particular, are always deeper and more interesting than the social role they occupy. It is from this that many of us are driven by a desire for self-expression and self-actualization. Wearing this kind of jewelry, you do not say a word to make it clear to others.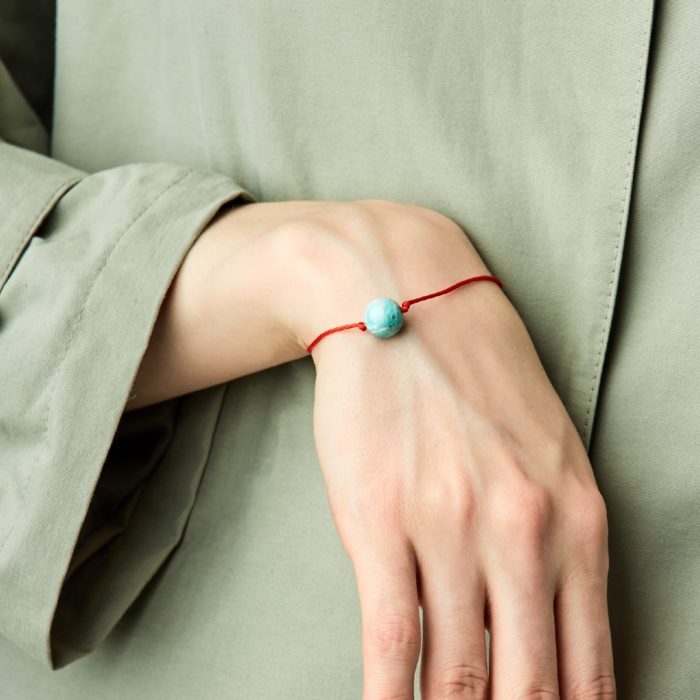 Amazing and complex color has a positive effect on the hostess of the jewelry herself, regardless of personality type and social role. It is perfect for a strong independent female representative of the fair sex, and the keeper of the home.
There is nothing contradictory about this, because a strong man is like a big river. The same energy can destroy cities in a flood, or it can give a sense of peace and serenity to the casual observer. After all, according to one version, amazonite is named after the Amazon River, on whose banks it was mined.
Another version is no less symbolic: this stone was considered ritual by the mythical Amazons, a people consisting only of female warriors. They believed that the stone increased vitality and opened the mind to divination and other mystical revelations. This is probably why almost all nations consider amazonite the patron saint of women.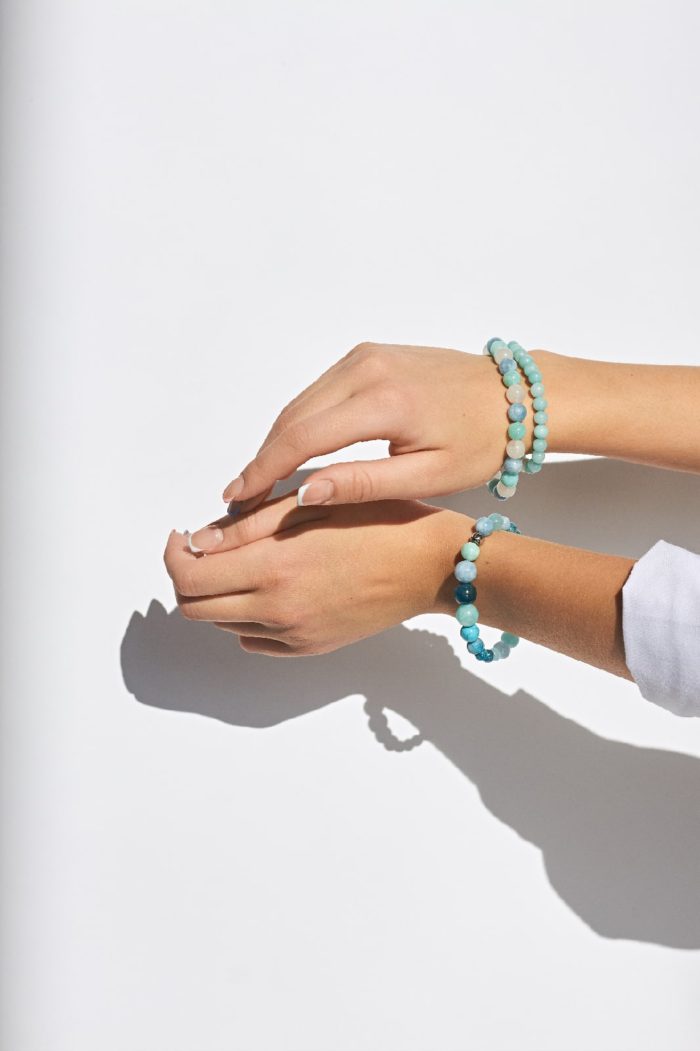 The history of amazonite is full of contradictions and mysteries. Europe learned about this amazing stone only in the mid-18th century, thanks to the crystallographer Romain de Lille. It came from South America. And a little later it turned out that amazonite jewelry appeared in Europe long before Columbus's voyages. However, not a single deposit has been found on the banks of the Amazon since then.
And later archaeologists discovered amazonite jewelry in Tutankhamun's tomb. There is also a legend that says that an entire chapter of the famous "Book of the Dead" was engraved with amazonite.
Thus, no one knows exactly who was the first to discover this amazing stone and what it was called before.
The colors of amazonite can vary depending on the geographical deposit. For example, pale greenish-blue amazonites are found near Lake Baikal, but on the Kola Peninsula, they are bright green with no admixture of blue. By the way, both are very much appreciated all over the world.
Asia, Egypt, Ukraine, Mongolia, Canada, India, the United States, Norway, and South Africa also boast particularly large deposits.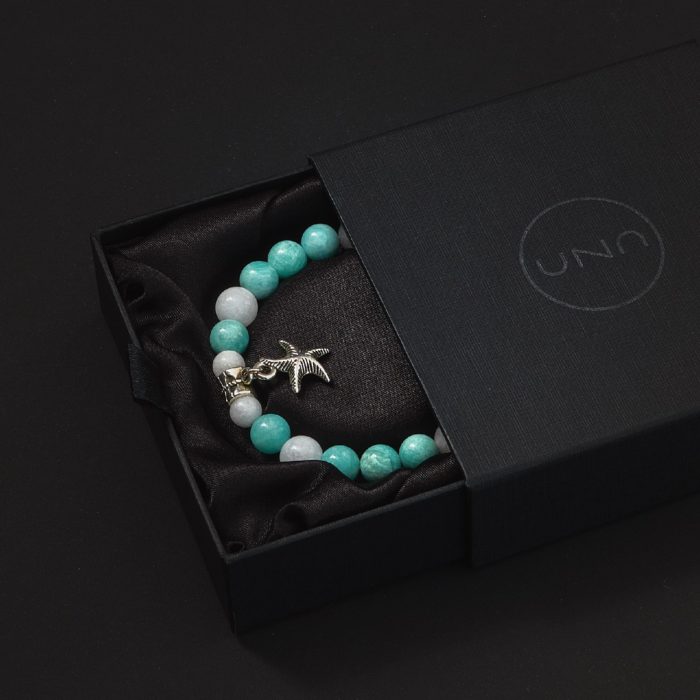 How do I take care of my Amazonite jewelry?
Amazonite cannot be called a very strong mineral, so the jewelry requires care. Stone can not be scratched and subjected to impact, as well as does not tolerate high temperature changes (can tarnish).
Therefore:
Do not leave in direct sunlight.
Store in a soft, opaque case.
Clean with a weak soapy solution, then wipe the jewelry dry.
All jewelry is made from natural stones individually to your measurements.
Branded 1 year warranty (return/exchange).
Contact us on WhatsApp, Viber, Telegram by phone number +79229338888, we will make a selection of stones for you with a photo / video, talk in detail about their properties and together we will create a unique design of your product.