All natural stones are striking in their originality of color or texture. But agate amazes with its variety of colors and patterns. It is the most common mineral on Earth.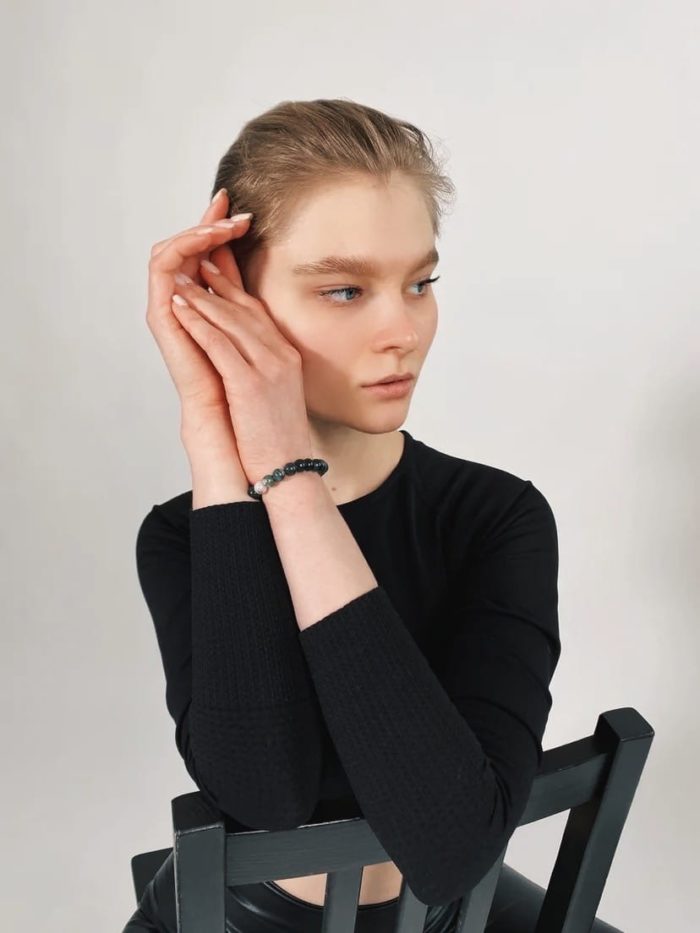 Regardless of color, natural agate will lift your spirits. The many shades and patterns of various agates have something in common. Some note of quiet and kindly romanticism. Even the black agates don't look austere.
Jewelry with agate helps to balance the emotional state. There's no magic in that. Patterns have a positive effect on the psyche. They can be both bright and quiet, but emotionally they are always bright and kind.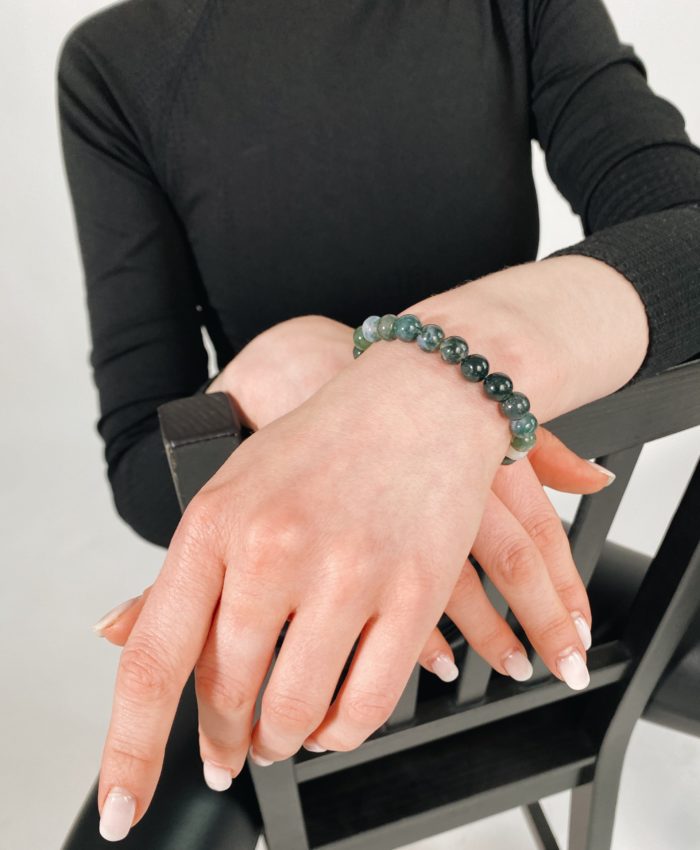 Agate is wonderful in any facet, whether cabochons or stones with lots of smooth facets.
Thanks to the visual diversity of agate, everyone can find a piece of jewelry for themselves. Very good look bracelets and beads in ethno-style. However, the original patterns allow you to create sophisticated and original jewelry. And if you yourself take part in the creation of jewelry, it will appear and your unique zest.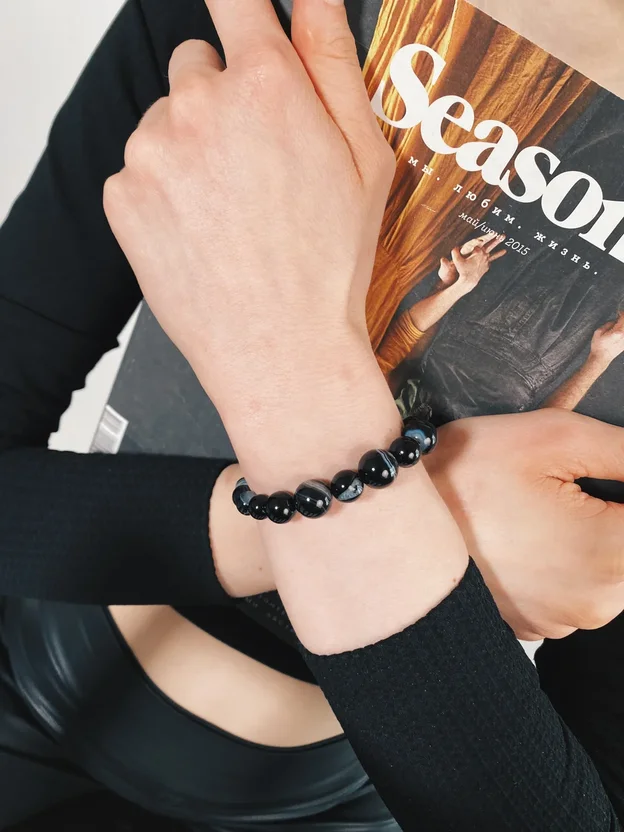 With all the variety (about 150 variations!) Colors, agate is not an independent mineral, but a variety of quartz and fine-fiber chalcedony. It has been known to mankind for over 6,000 years.
The largest piece of agate is now in a museum in Vienna. This unique precious artifact is a dish with a diameter of 75 cm. It was made in the 4th century BC. in the city of Trier in Germany.
From ancient times to the present, the main use of agate jewelry: bracelets, beads, earrings and rings. The caskets and table tops are also amazingly beautiful.
Legends of the Origin of Agate
There is a legend about the origin of this amazing mineral, which states that agate is nothing more than the eye of the heavenly eagle that fell from the heavens during the battle between Darkness and Light. The eye turned to stone and now watches over people and helps separate the evil from the good.
Many myths about agate have emerged from this story. In all he represents the Creator and symbolizes goodness.
In the early Christian book The Physiologist, there is an article on agate. It says that divers used this mineral to find pearls. They used a rope to lower it into the water and believed it would collect pearls around it. Pearls symbolized Jesus Christ, and agate symbolized St. John.
The most famous legend associated with agate says that it is the stone that Satan lost while falling into Hell. This stone became the magical cup that became known as the Holy Grail.
The scientific origin of agate is still a mystery to scientists, who do not know exactly the origin of the mineral, or the colorful layers-stripes on it.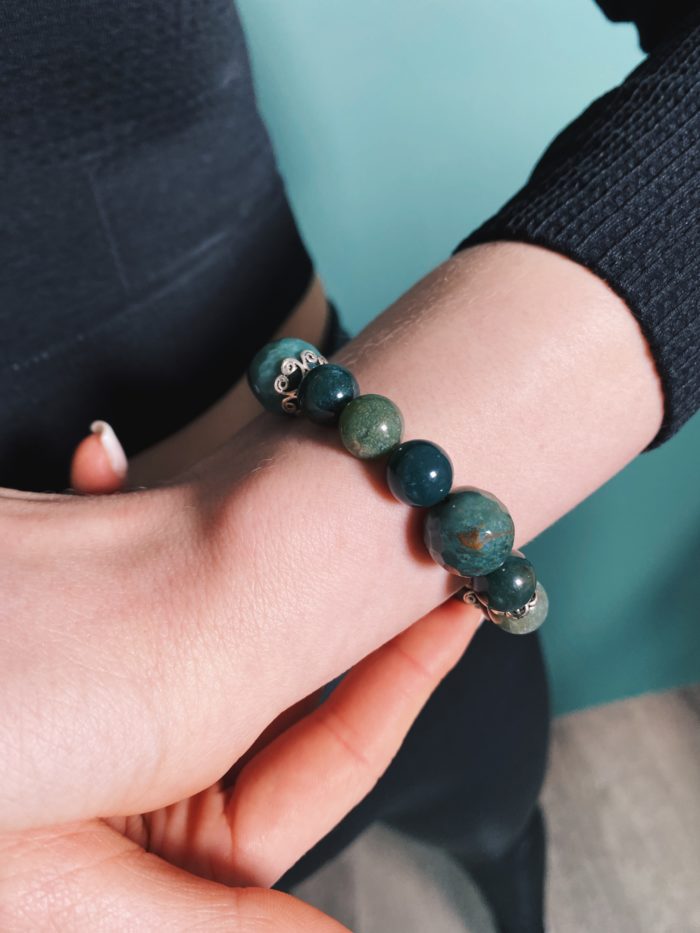 How did the name come about?
One theory has it that the stone was named after the Achates River where it was mined. It is now called Dirillo and is located in Italy. This version belongs to the ancient Roman scholar Pliny the Elder.
According to another version, the name comes from the Greek word "abates," which means good, happy.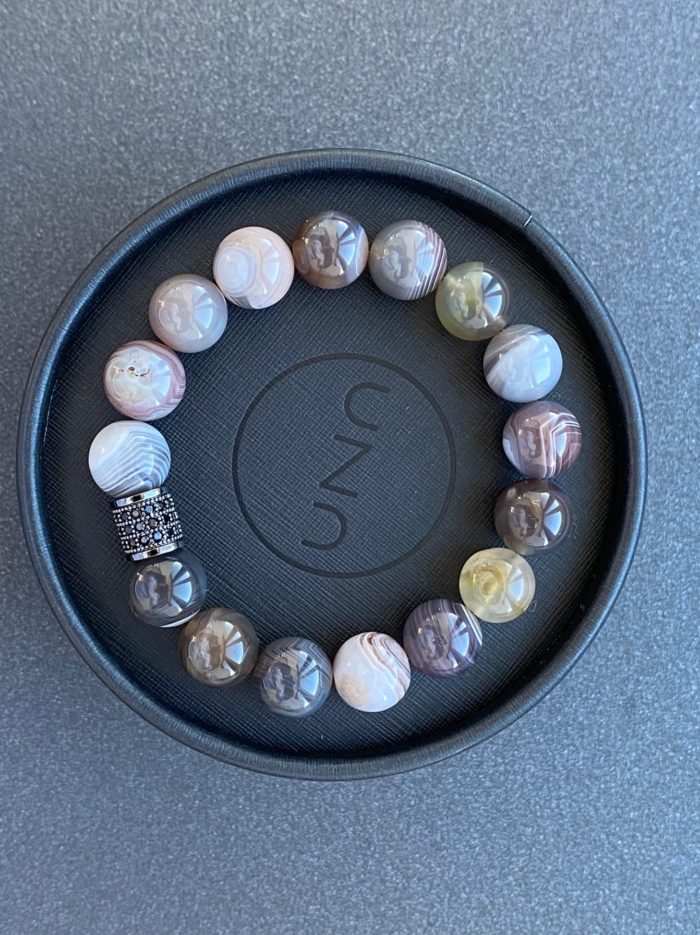 Agate deposits
Agate, as I mentioned earlier, is the most common mineral on Earth. It is found wherever there are volcanic rocks.
The largest deposits of agate are in the United Kingdom, United States, Norway, Brazil, Mexico, Madagascar, Czech Republic, Germany, Tajikistan, Armenia, Georgia, Italy, Mongolia, Australia and India.
In Russia's Transbaikalia, there are amazing places with entire mountains of agate. And the largest deposits are: the Timan Ridge, the Amur and Magadan regions.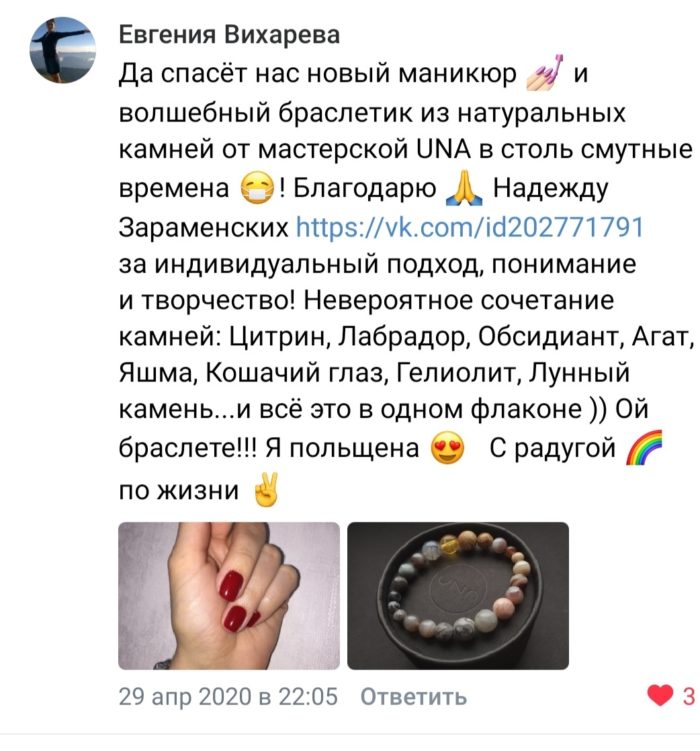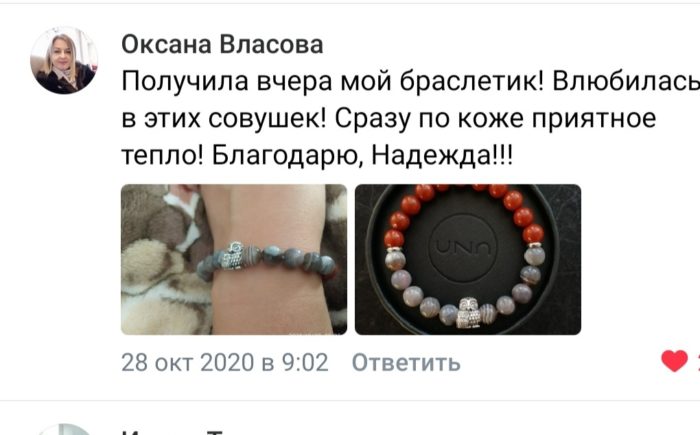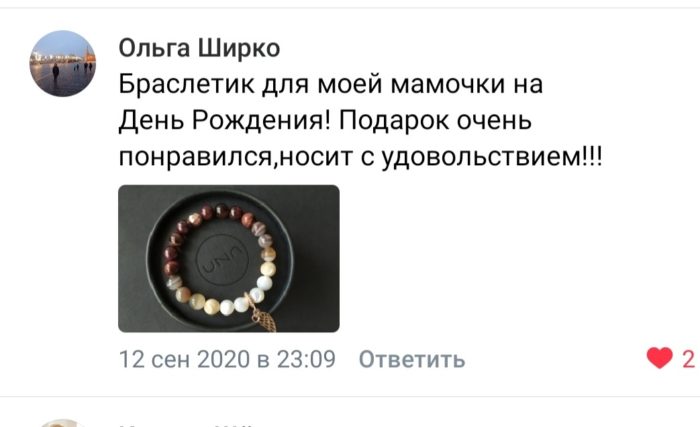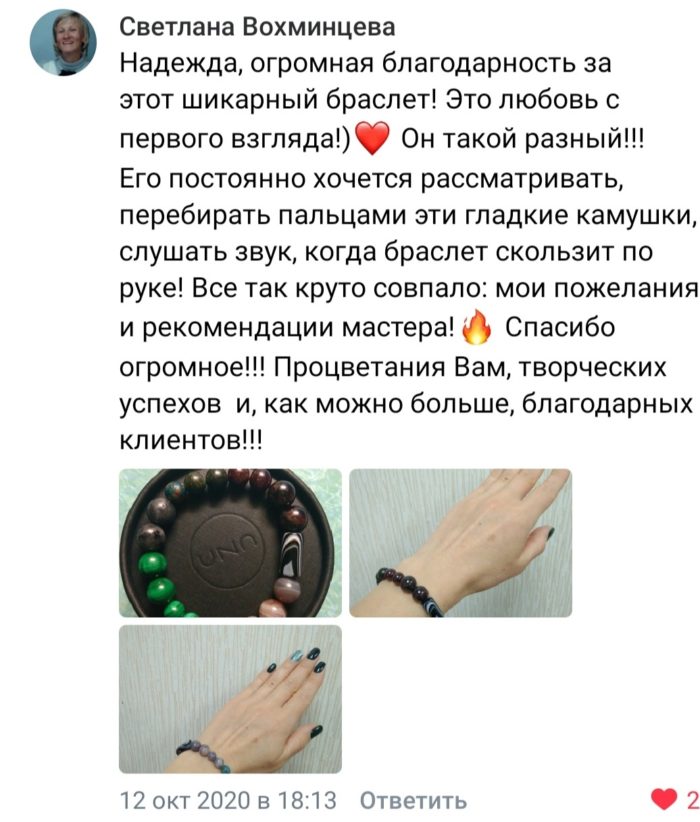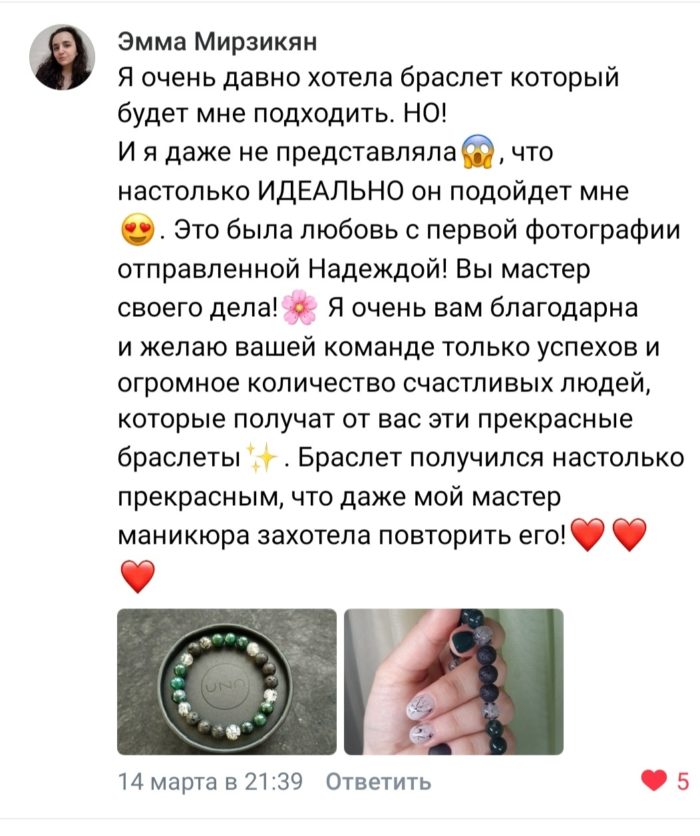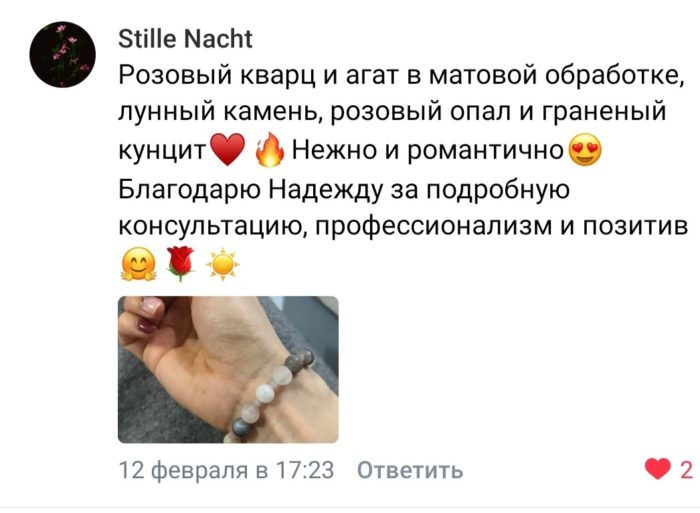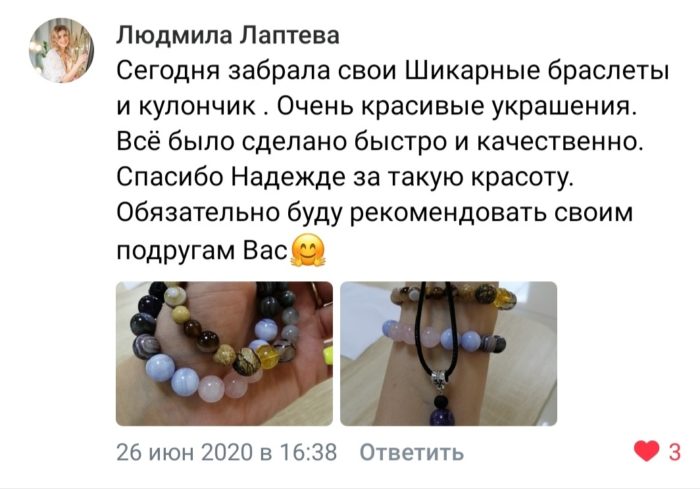 All jewelry is made from natural stones individually to your measurements.
Branded 1 year warranty (return/exchange).
Contact us on WhatsApp, Viber, Telegram by phone number +79229338888, we will make a selection of stones for you with a photo / video, talk in detail about their properties and together we will create a unique design of your product.