I have always believed that a woman's best adornment is the look. Burning sunshine eyes give meaning to clothing and jewelry. On the other hand, how do you cheer yourself up? Try wearing a piece of jewelry with solar citrine!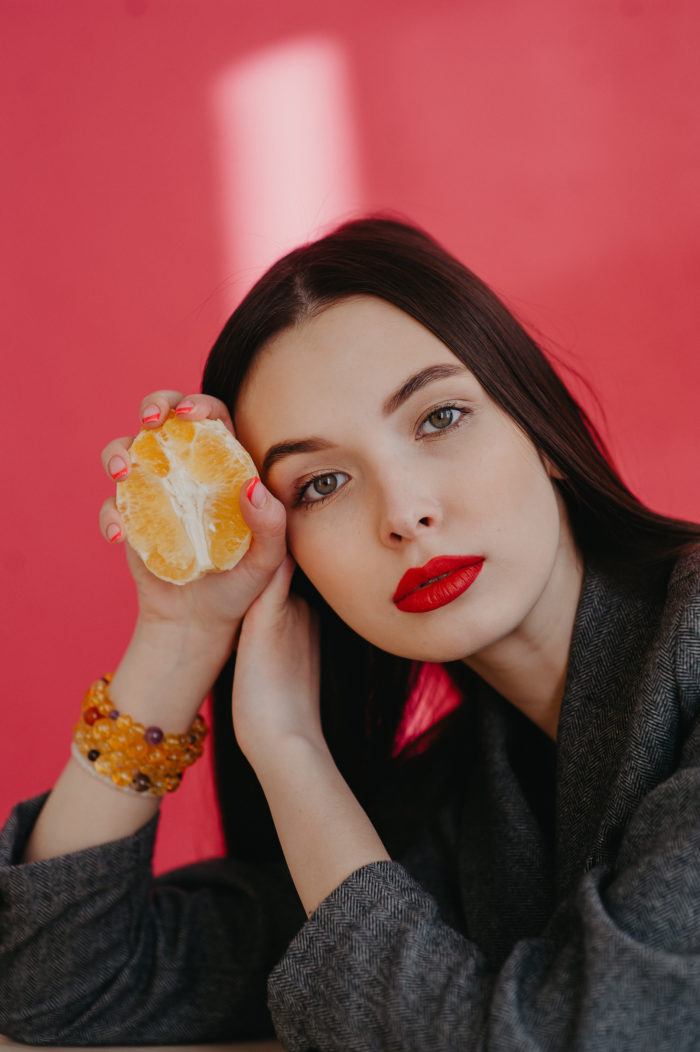 Honestly, I have never met a more positive and radiant stone than citrine. This mineral cannot fail to delight, because it simply glows. It is not in vain that esotericists recommend that citrine jewelry be stored in the darkest corners of the home or with the heaviest of energy. Because such a sun stone will dispel any moping!
Every woman knows that if you want to cheer yourself up – you must buy or wear something beautiful. Jewelry with citrine is always a win-win option, because the sunny palette suits absolutely all colortypes. Your look glows and your jewelry gets even brighter. And on the other hand – you look at a sun stone and your eyes start to glow!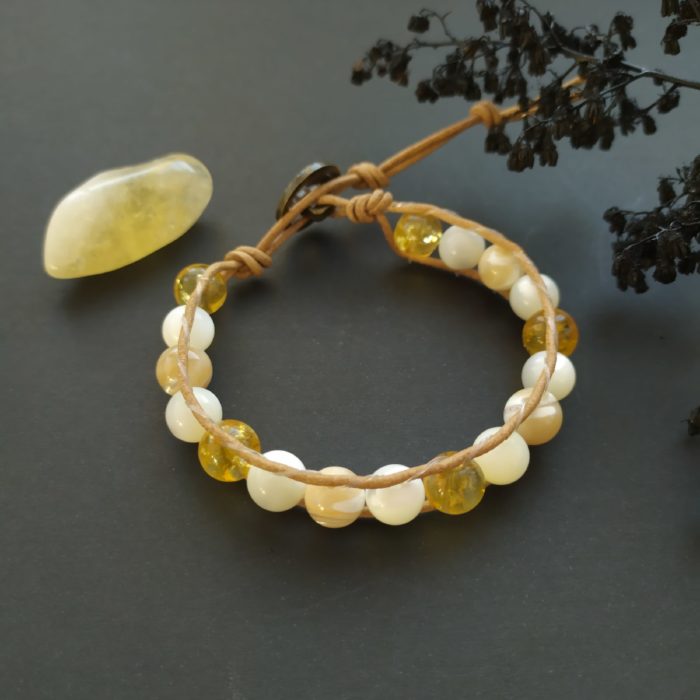 So what is citrine? It is a variety of quartz that jewelers have called "golden topaz" or "golden crystal. The most common colors of citrine are sunny and amber-honey. In fact, the Latin name of the mineral is translated as "lemon-yellow.
Jewelry with citrine looks very noble. And not for nothing, because it is a semi-precious stone of the 4th class. That is why the cut comes in diamond, combination or cabochon cuts.
This wonderful mineral has always been the prerogative of the nobility, because no other gemstone so favorably emphasizes the gold.
And the ancient Romans allowed wearing jewelry with this mineral only to socially respected people – orators and philosophers.
In ancient India, citrine was an obligatory attribute in yoga practice; it is the main stone of the navel chakra of Manipura.
In Rus, citrine was a merchant stone. People believed that the mineral attracted wealth.
In the 19th century, name seals made of citrine were very popular.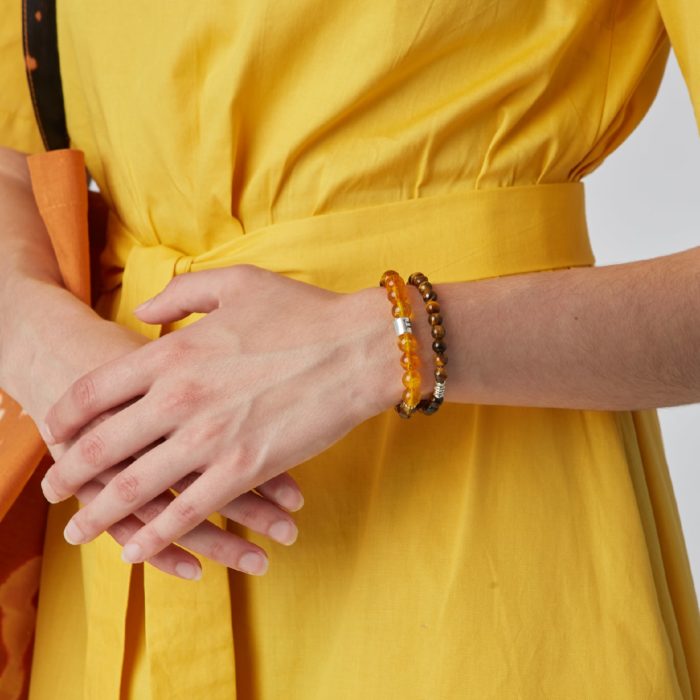 Where is citrine mined?
Citrine, although geographically widespread, is a rather rare mineral. The main deposits are in the Russian Urals, in the United States, Brazil, Canada, Scotland, France, Spain, Kazakhstan, Poland, and Madagascar.
The largest citrine gem known to mankind weighs 2258 carats and was found in Brazil.
How to distinguish citrine from fakes?
In fact, at all times, citrine has been one of the most commonly counterfeited stones. For example, in the Urals, local "craftsmen" baked smoky quartz in bread – so it acquired a reddish hue.
So:
A natural mineral always has inclusions and inclusions.
Natural citrine always has a soft, uniform color.
True citrine always changes color depending on the angle of view.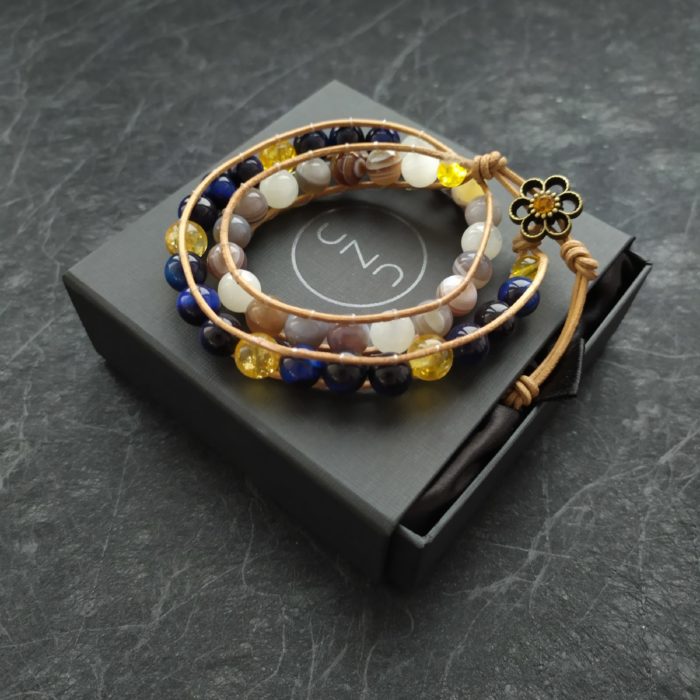 And finally, do not rush to buy jewelry made of natural stones in dubious stores. Make sure there is a quality guarantee and return policy.
All jewelry is made from natural stones individually to your measurements.
Branded 1 year warranty (return/exchange).
Contact us on WhatsApp, Viber, Telegram by phone number +79229338888, we will make a selection of stones for you with a photo / video, talk in detail about their properties and together we will create a unique design of your product.