Bracelets made of natural stones are universal jewelry. With the help of masters you create for yourself a unique bracelet for absolutely every taste, suitable for both women and men. However, we got a lot of feedback about the coral, so today I wanted to write about another exceptionally feminine stone, the cacholong.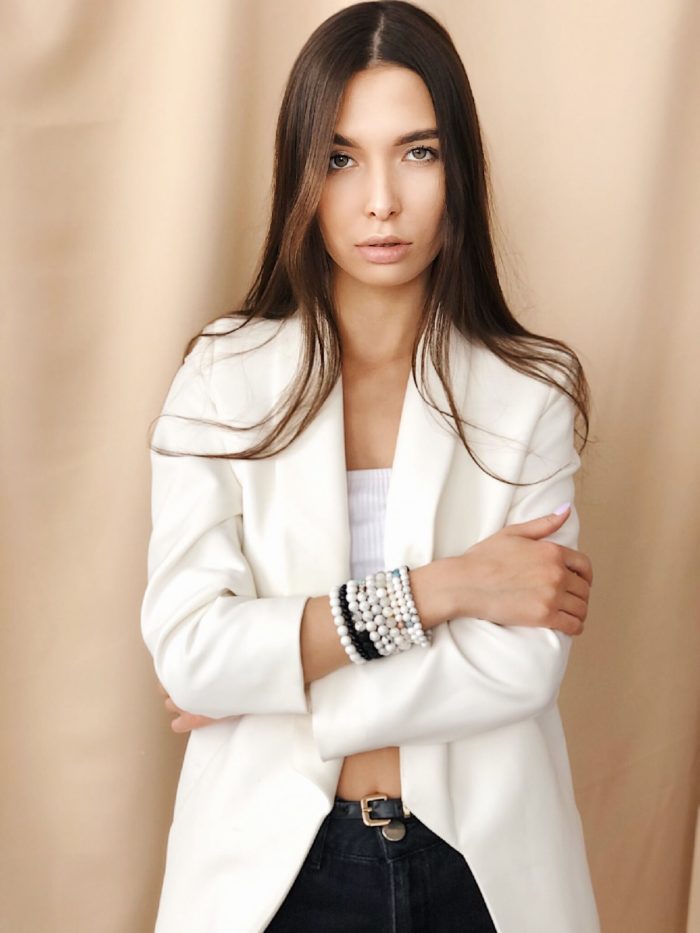 Cacholong is one of the inexpensive varieties of opal. Opaque crystals of the mineral are most often milky-white, but they also occur in greenish-blue coloring.
Everything is amazing in this mineral: the colors, the porous structure, and even the name! It came to us from the Kalmyk language. The name is formed from two words: kahe and halond, meaning river and stone. It is not for nothing that kaholong is called the Kalmyk agate. That said, opal came to us from Mongolian and means "beautiful stone," and in Sanskrit it means "stone."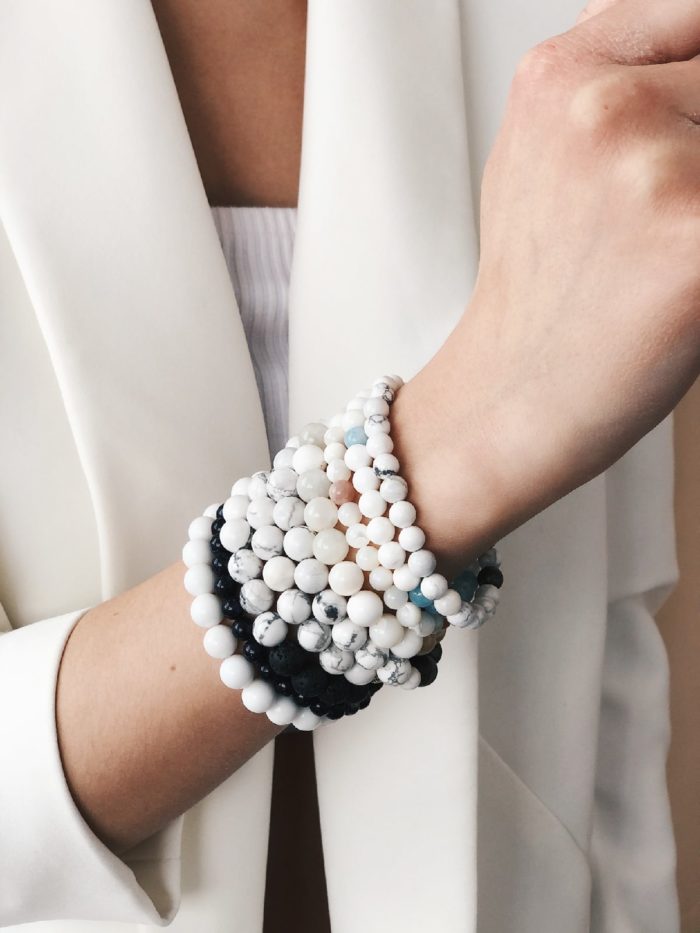 In almost all ancient times, cacholong was associated with the feminine. In India, for example, it was believed that stone was formed by the dried and hardened milk of sacred cows. And in Egypt, it symbolized fertility and health and was the stone of the bull god Apis.
Cacholong crystals have a unique porcelain-like surface. As in the case of coral, the stone is associated with tenderness and femininity. It seems to me that every woman should feel this in herself and be happy.
Matte shade will emphasize perfect skin, add lightness to the image of brunette or red-haired beauty and accentuate the impeccability of blondes and shades.
Milky white shade goes with any outfit and style, so jewelry with cajoling can be worn both casually and as an accessory to the evening look.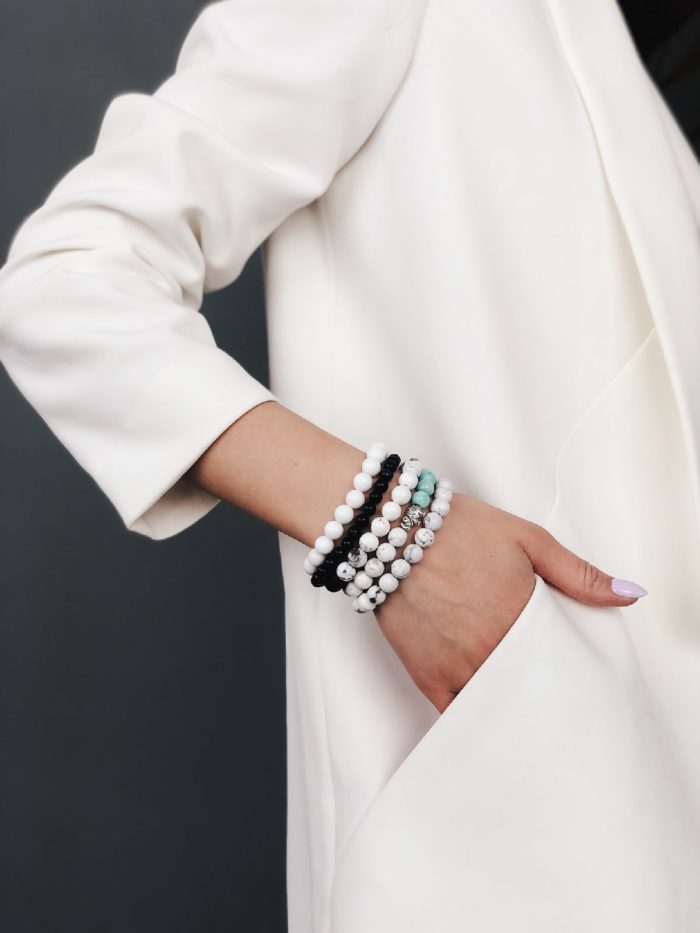 Cacholong is great for jewelry making and is especially good in cabochons. Therefore, it is not surprising that in ancient times as well as now cacholong can be found in bracelets, earrings, brooches and rings.
Cacholong was extremely popular in ancient Rome. It was used for the walls of palaces, beautiful goblets, sculptures, and many women's ornaments.
In Europe and Russia, cacholong became common in the 18th and 19th centuries.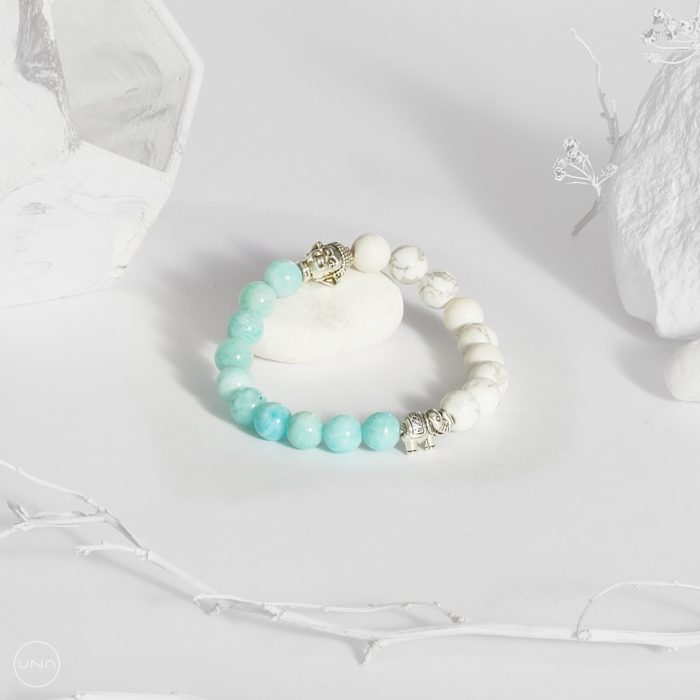 Where is kahalong mined?
To date, the main places of extraction are:
Armenia,
Central Asia,
Kazakhstan,
Iceland,
Russia (Transbaikalia and Stavropol Territory).
Unfortunately, today there are no such large deposits on Earth as there were in the past, so cacholong is no longer used as extensively.
How to care for jewelry with kaholong?
In essence, cacholong is a sedimentary rock that is formed shallow underground. It is not particularly durable and not always resistant to water. Therefore, care for it, as well as for a woman's fragile beauty, requires care and attention.
It should not be soaked in water and it should not be dried out either. So from time to time, wipe your jewelry with a damp soft cloth. In hot weather, the masters of the company UNA recommend wiping the decoration with olive oil.
And, of course, make sure that your makeup does not get on the jewelry. Because it can lose its original matte sheen.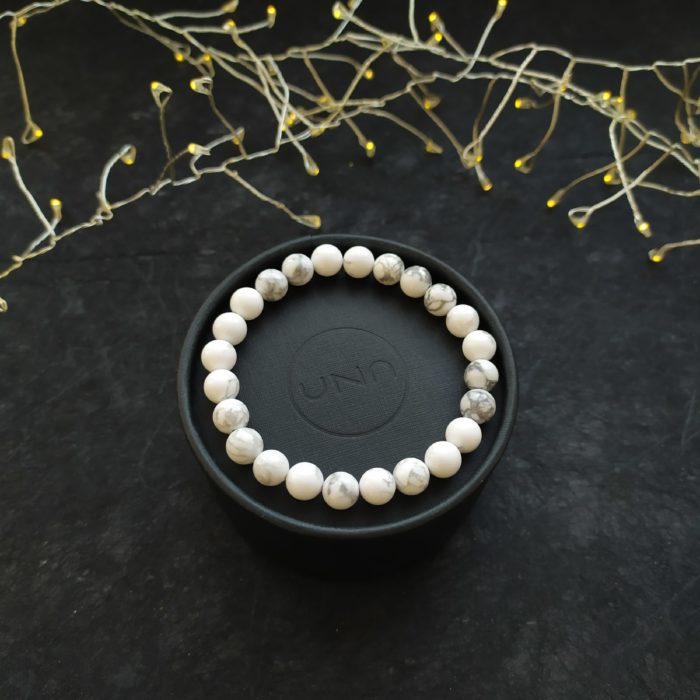 All jewelry is made from natural stones individually to your measurements.
Branded 1 year warranty (return/exchange).
Contact us on WhatsApp, Viber, Telegram by phone number +79229338888, we will make a selection of stones for you with a photo / video, talk in detail about their properties and together we will create a unique design of your product.