It was a beautiful sunny day the other day. I was on my way to the UNA workshop and enjoying the bright golden nature of autumn. The bright reds and yellows always strike my imagination and fill me with inspiration. Already in the workshop, I was looking at the stones and saw an absolute copy of the autumn landscapes – an unusually bright and colorful mukait.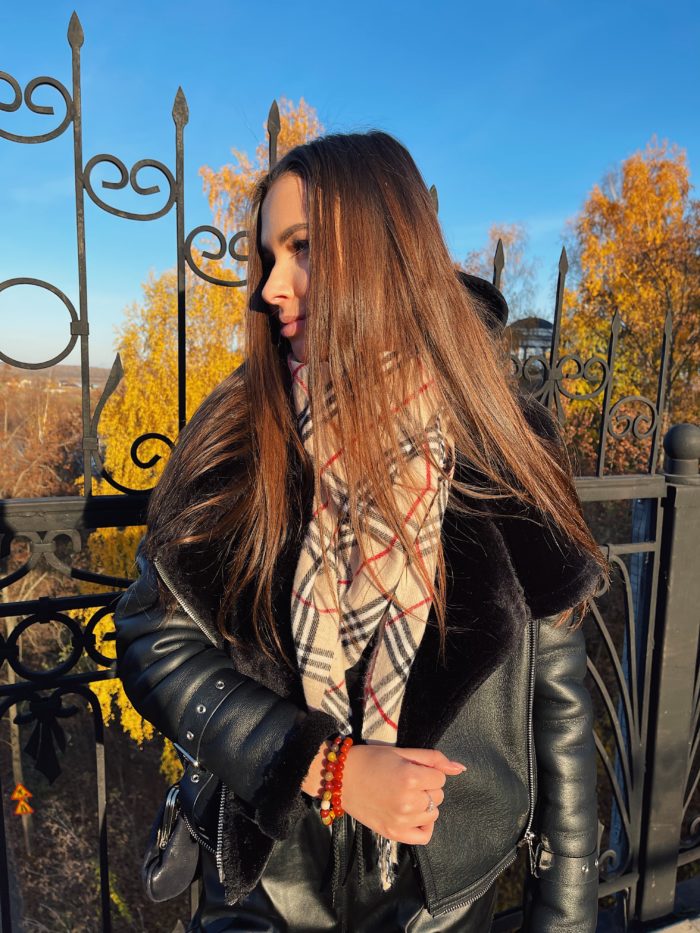 In fact, one cannot help but rejoice in the appearance of clear skies and bright sunshine during the lingering and gloomy autumn weather. Such days should not be neglected, it is necessary to be charged with this unique energy. At such moments, we stop feeling the withering of nature and feel a kind of contradictory bloom and positive emotions.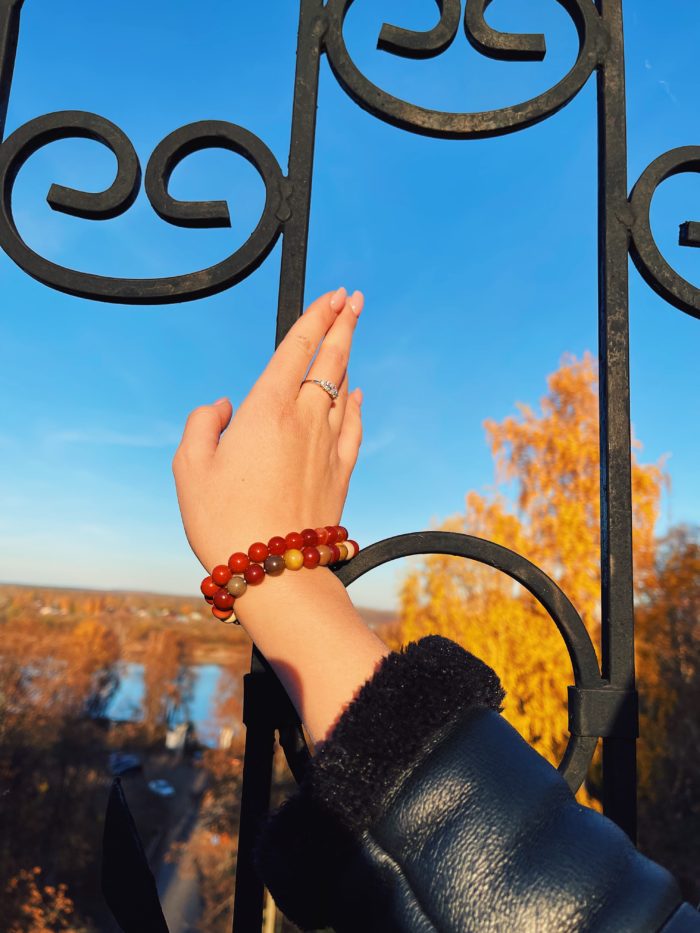 Jewelry with mukait causes exactly the same sensation. Bright and yet very delicate colors take the imagination to a summer garden with cherries and wild berries.
Mucaite is very rarely monochromatic. Pink and burgundy colors are boldly mixed with white, yellow and even green!
I believe that jewelry with mukait can and even should be worn all year round, because it is an opportunity to bring joy to yourself and others. However, they complement the romantic autumn look especially well.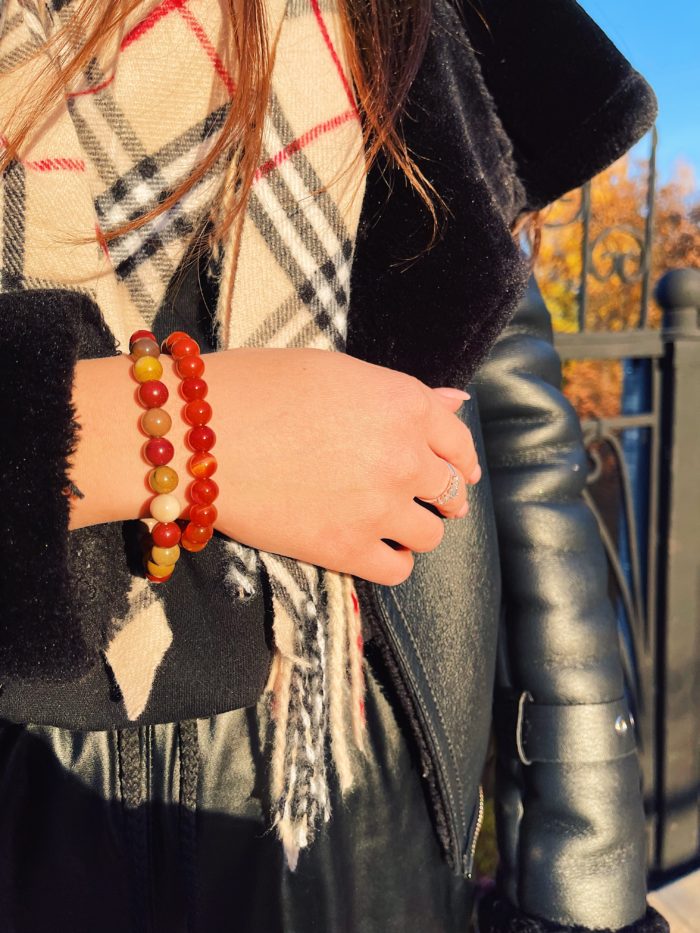 Bracelets, earrings or chokers with mukaite are designed for day out: walks and fun companies. A set of jewelry will look especially gorgeous. But for a business look, you can create a more modest adornment, with small stones.
Mucahit has been known to mankind for no more than 100 years. This is due to the difficulty of mining this amazing mineral. The deposits were formed over millions of years at the bottom of the ocean and large lakes.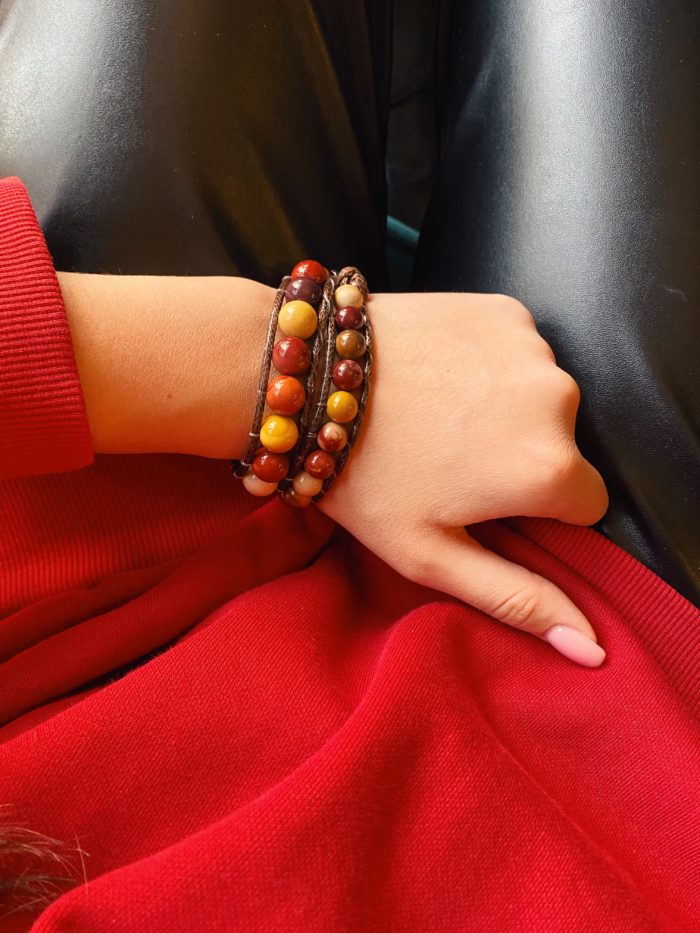 And territorially there are only two places on Earth with large deposits of mukait. It is in the Mooka Creek Mountains in Australia and Madagascar. Therefore, mucayit can be safely compared to high-end wines, which have a homeland and a unique recipe.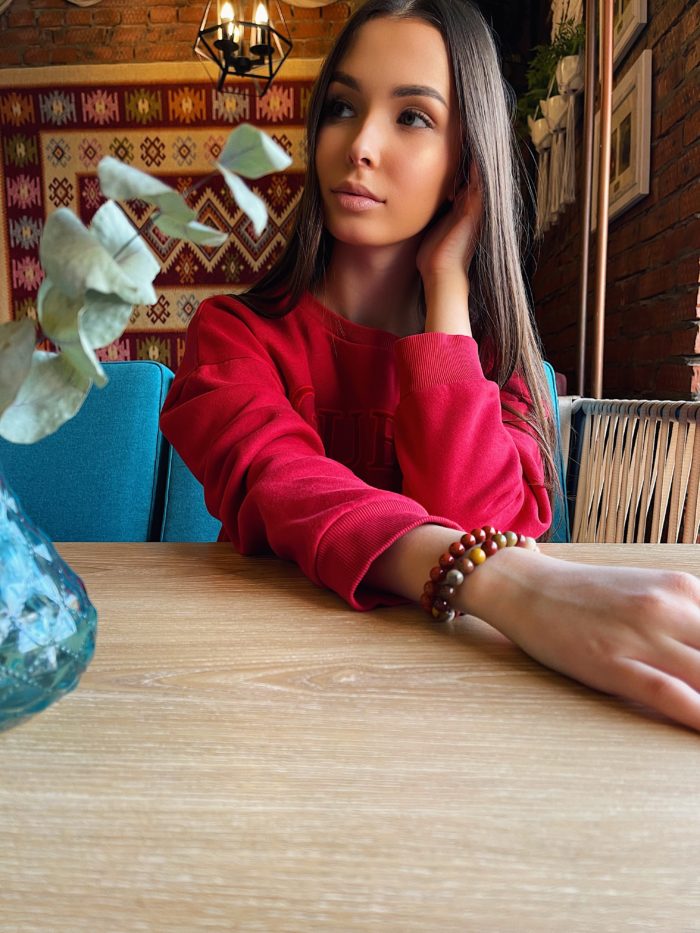 All jewelry is made from natural stones individually to your measurements.
Branded 1 year warranty (return/exchange).
Contact us on WhatsApp, Viber, Telegram by phone number +79229338888, we will make a selection of stones for you with a photo / video, talk in detail about their properties and together we will create a unique design of your product.