Despite its beauty, apatite has a very ambiguous reputation as a knave. Even from the Greek the name means "prone to deception. And no wonder, because in appearance, it can be confused with beryl, topaz, tourmaline, and many other minerals.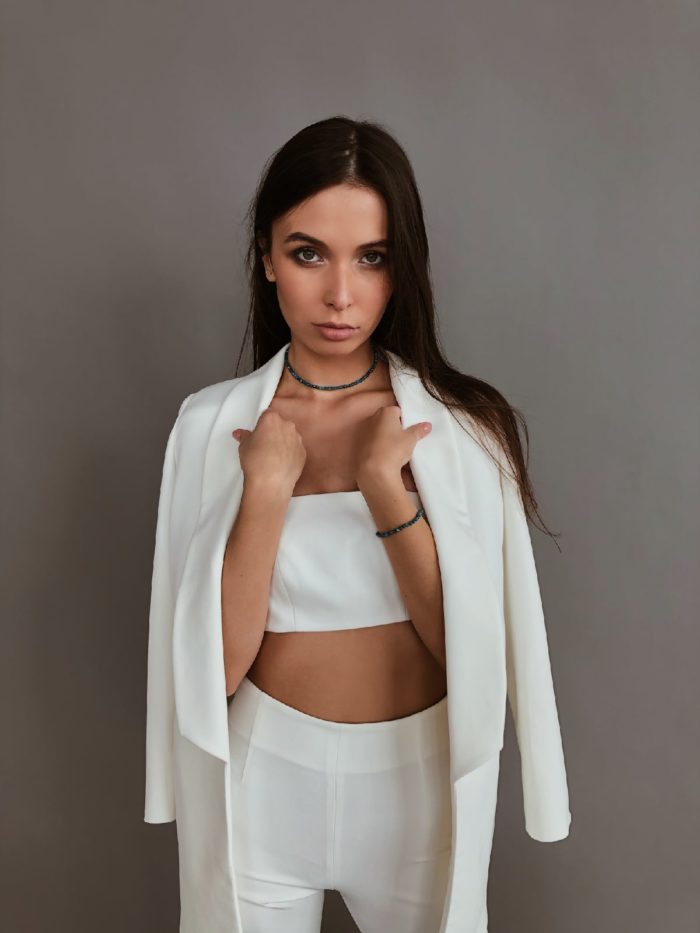 In nature, apatite occurs as prismatic crystals. The largest specimen at the moment weighs 200 kg. Since it was found in Canada, it is not surprising that it has become a national symbol of the country.
The largest apatite deposit in Russia is the Khibinsk Massif on the Kola Peninsula. The deposits were discovered by geologist A. Fersman in the thirties of the 20th century. And a little later came the city named after him.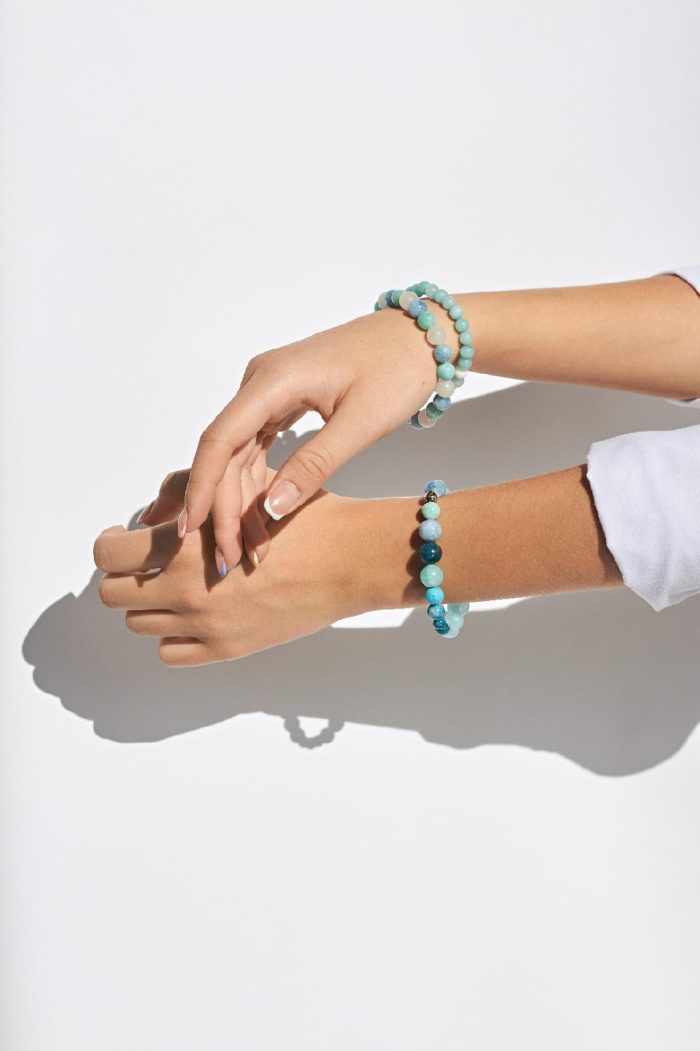 In fact, in the USSR apatite was valued not at all for its beautiful appearance, but primarily for its composition! If there were no apatite, there would be no agriculture in more than 100 countries around the world.
The fact is that the chemical composition of apatite is a phosphate salt of calcium. And it is one of the most sought-after mineral fertilizers in the world. Thus, thanks to the developments of Soviet scientists, fertilizers exported to Africa saved the continent from soil degradation.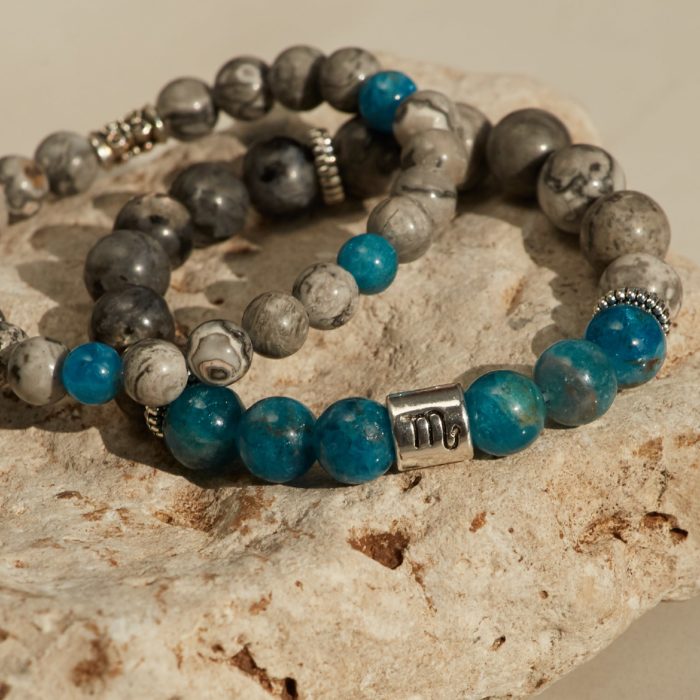 Smaller deposits in Russia:
Transbaikal Sliudyanka,
Kovdor,
North Karelia,
Eastern Transbaikalia.
In addition to Russia, the United States, Canada, Brazil, Mexico, Germany, Spain, Namibia, the Czech Republic and India all boast large deposits of apatite.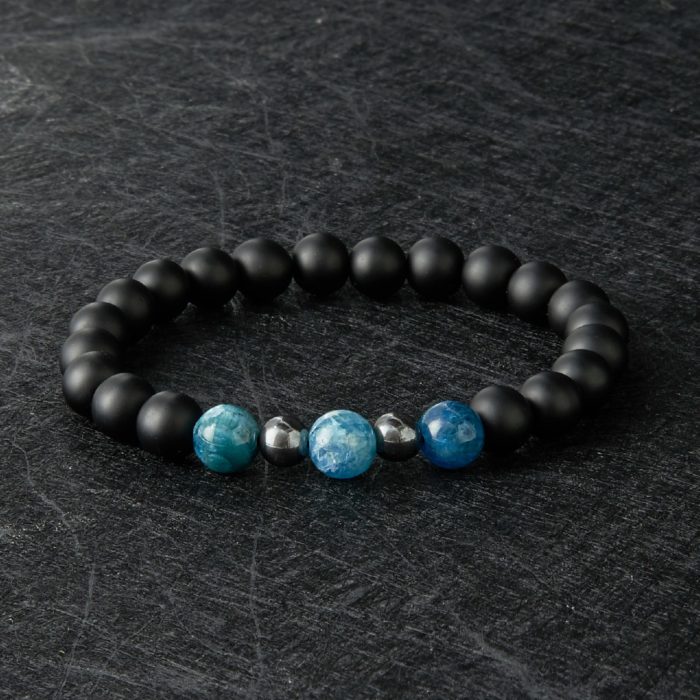 The color of apatite is determined by impurities:
Colorless (without impurities),
blue,
blue-blue,
blue-green,
Greenish yellow,
Yellow,
Brown,
Smoky,
Pink,
Red,
Purple.
The most common colors are blue, green and yellow.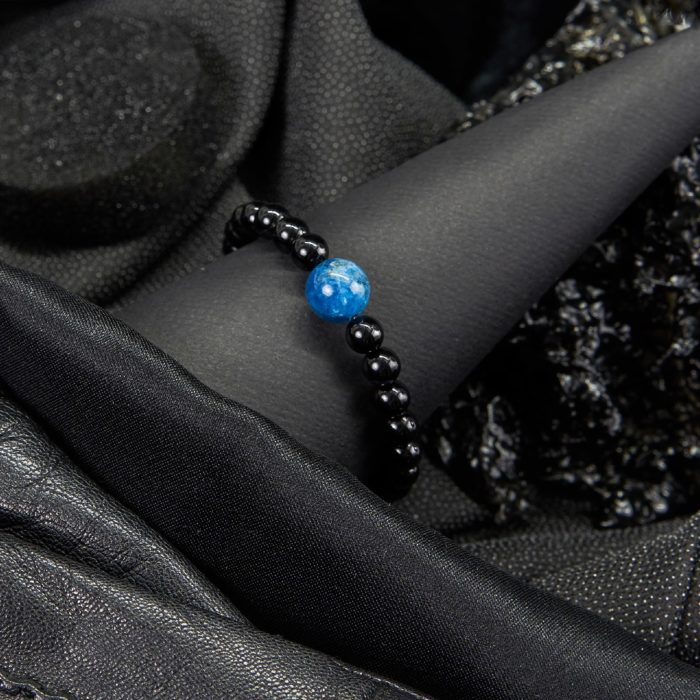 How is apatite counterfeited?
Synthetic apatite, which is called trillumite.
Made of glass and plastic.
Dyed quartz.
Opaque apatite is imitated by a tinted stone.
In fact, it can be quite difficult to detect fake apatite. Here are some properties that accurately indicate authenticity:
The natural mineral glows in the dark due to its phosphorus content.
Apatite is more fragile than glass.
Apatite has a luster and crystalline structure.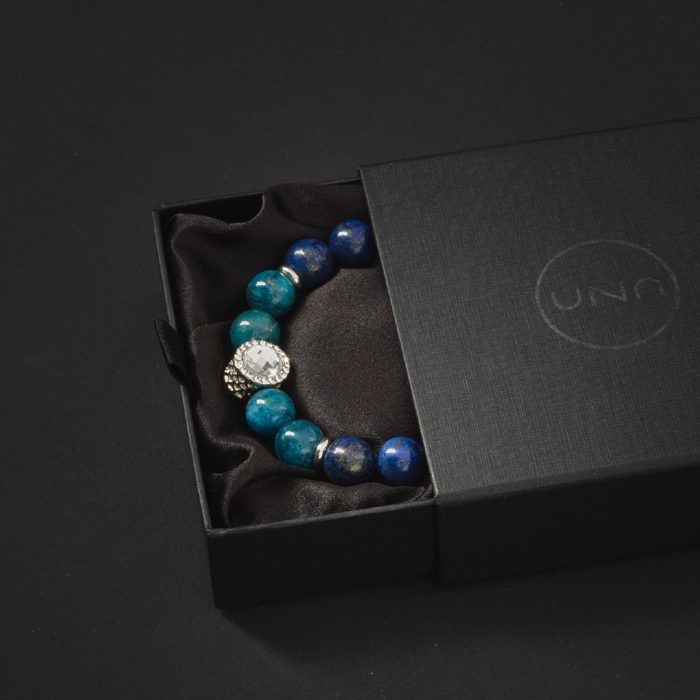 With what to wear jewelry with apatite?
Harmonious with clothes in pastel colors, red and white.
A combination of blue and black will look strict and elegant.
Do you want to look gorgeous? Then a red dress with a soft blue apatite bracelet.
Blue and green colors are a symbol of harmony and kindness.
All jewelry is made from natural stones individually to your measurements.
Branded 1 year warranty (return/exchange).
Contact us on WhatsApp, Viber, Telegram by phone number +79229338888, we will make a selection of stones for you with a photo / video, talk in detail about their properties and together we will create a unique design of your product.