Reading your reviews, I am amazed at how meticulous and creative women are in their choice of jewelry. And when I come to the workshop, I hear you striving to turn your dreams into something unique and characteristic only of you. Today I will tell you about the collection "UNA Enklets" – summer bright jewelry made of natural stones.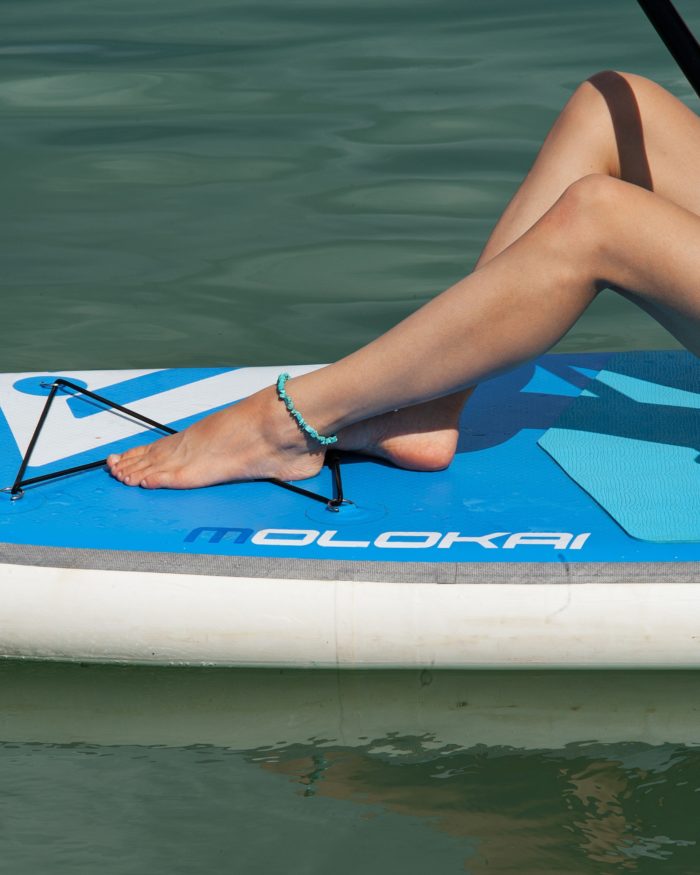 As you can guess, the history of anklets has the same ancient roots as the bracelets made of natural stones. Sumerian women wore jewelry on their feet to demonstrate their status. The more expensive the stones, the richer was the lineage of the woman.
There were similar customs in ancient Egypt. However, the most popular foot adornment was in India. In fact, until recently, the envelope was an obligatory gift for the bride on a par with the wedding ring. Traditionally, brides and married women wore it on their left leg.
Anklet is absolutely a summer piece of jewelry. It implies a light and airy image. Needless to say, the perfect combination would be an ethnic outfit with a long skirt).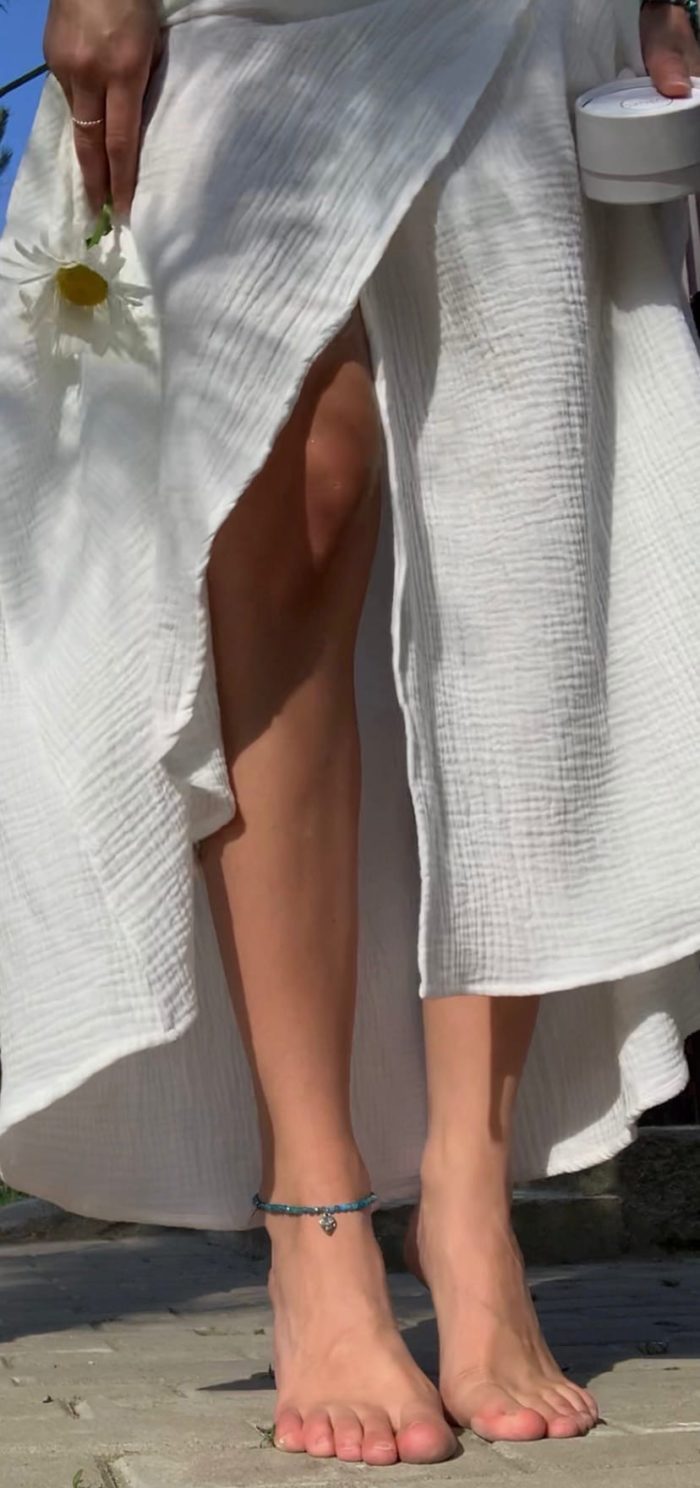 In my opinion, the envelope adds mystery and sexuality to a woman's image. It looks great with shorts, short skirts, summer dresses and tucked jeans.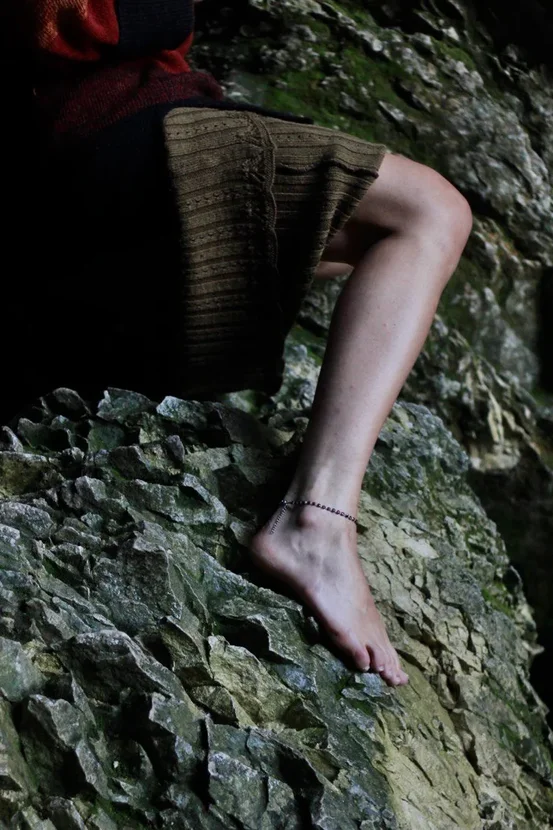 Traditionally, the anchlet is always worn on the bare foot. It seems to me that from the point of view of aesthetics, this is also a necessary condition.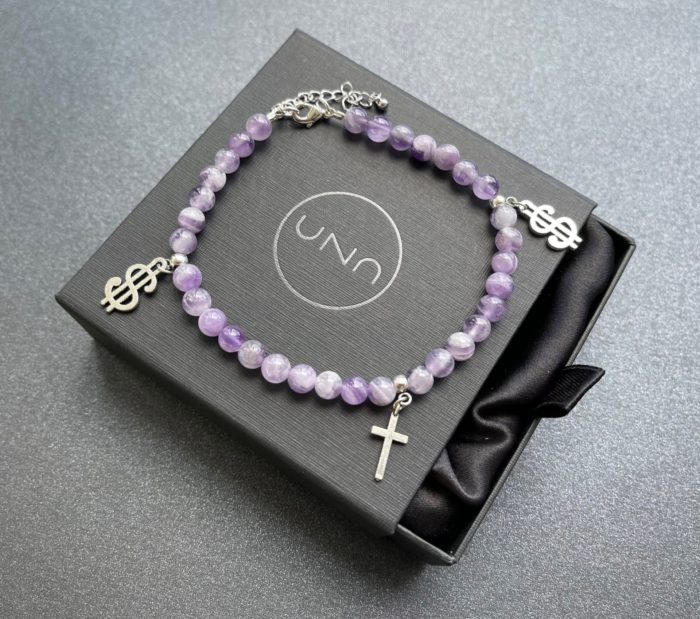 But most importantly, the jewelry should make you happy, become very personal. Therefore, it is very important that you yourself take part in its creation. UNA's stone experts can help you choose the right stones and the right size.
Each product is created based on your preferences and exact measurements.
We consider a piece of jewelry that is fully coordinated with the buyer to be ready. If you don't like something – you don't have to pay!
Our products are great as a gift. It is truly personal, which does not burden the recipient with obligations, as in the case of expensive jewelry.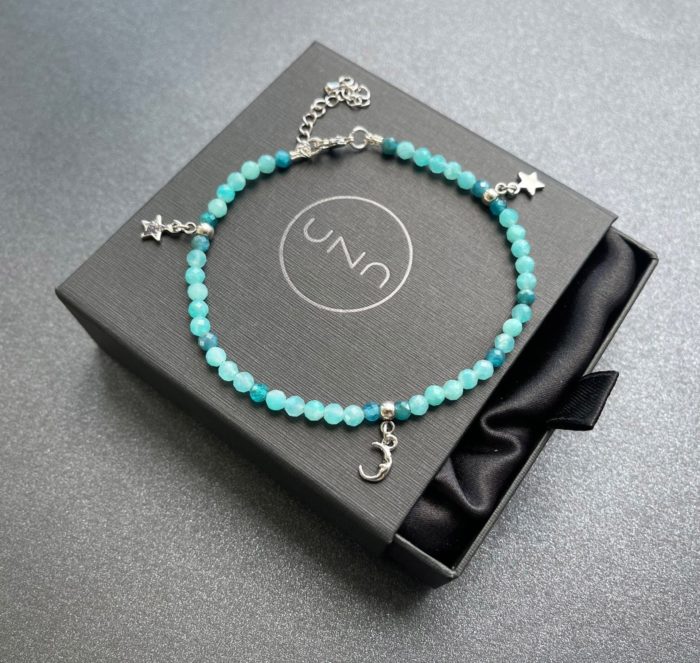 All jewelry is made from natural stones individually to your measurements.
Branded 1 year warranty (return/exchange).
Contact us on WhatsApp, Viber, Telegram by phone number +79229338888, we will make a selection of stones for you with a photo / video, talk in detail about their properties and together we will create a unique design of your product.